MeoAir is a mask company based in New Zealand that is approaching fine dust masks from a new angle. Rather than using synthetic materials, they rely on using wool Helix filters from Lanaco. These filters can currently only be found in a few masks, including the AusAir AirWeave Merino Mask.
These filters provide some unique breathing properties. Specifically, they provide significantly lower breathing resistance than other respirators and masks. This makes them more comfortable to wear and also means that the masks are likely to perform better for people who need to exercise with a mask on or those with respiratory conditions such as asthma.
The Helix filters that are used also mean that the filters biodegrade – something that is especially important in a time when masks are essential for many people.
I review a lot of masks, however, the approach taken by MeoAir is unique and an approach that I haven't seen before. For that reason, these masks instantly caught my attention. I knew that I wanted to review them and to see if everything that they claimed is true. Today, I want to bring you my MeoAir mask review.
Before I begin, I also want to note that these masks are comparably cheaper than almost every other reusable respirator on the market. $30USD is normally the minimum for reusable masks that meet filtration standards. Often though, reusable masks will go to $50USD or more.
MeoAir is comparably very cheap. However, after writing this article I don't think that this cheaper price means a lower quality product. The product is easily comparable to other masks such as Vogmask in terms of quality.
Looking for masks in New Zealand? Check out Bloo Masks, another great mask brand from New Zealand.
---
This post contains affiliate links. For more information, please refer to my affiliate disclaimer. I was sent a product for review, but the article is not sponsored. All opinions expressed in this post are my honest thoughts. I only recommend products that I genuinely believe in.
Information on this blog is for informational purposes only. Readers are encouraged to confirm the information herein with other sources. Furthermore, this information is not intended to replace medical advice from professionals. This website assumes no responsibility for the accuracy of the information, and information is subject to change without notice. Devices mentioned on this website are not medical devices and do not guarantee protection.
---
MeoAir Review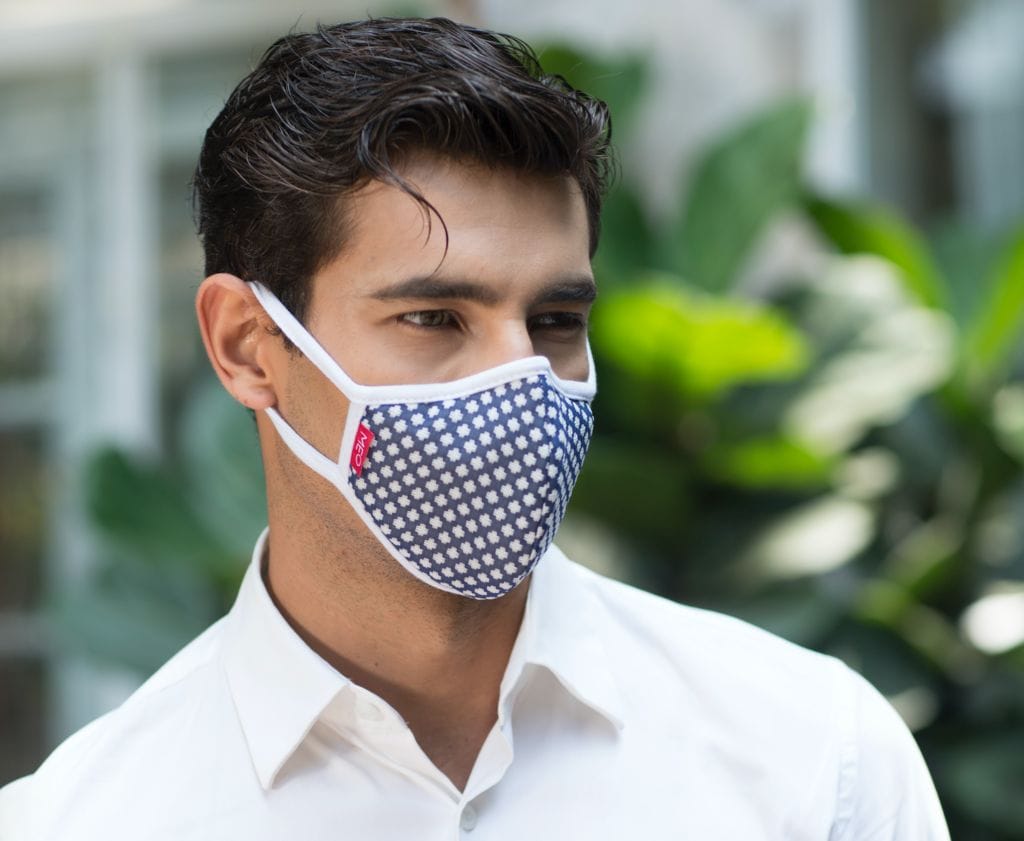 MeoAir's biggest selling point is the use of a filter based on wool rather than a traditional filter that is based on synthetic materials. This provides a few benefits that are instantly apparent:
Easy to breathe through
Keeps the user warm in winter
Stops bacterial growth
These are some of the benefits listed on Lanaco's website. From experience, I can say that these masks are definitely easier to breathe through than others that I have tested (more on this in the following section).
They also have test results regarding the mask's technology in preventing bacterial growth. However, this is something that I have been unable to test myself. It will also be interesting to see if this bacterial prevention is still consistent after the mask gets older. If I notice any changes, I will be sure to update this article.
Of course, the use of wool filters also means that they are far more environmentally friendly than the filters that the vast majority of other masks use.
With the unique benefits of the Helix wool filter out of the way, I would now like to cover the individual aspects of the mask in detail. If you don't want the technical details, please feel free to skip ahead to the conclusion.
Learn more about mask standards such as N95, FFP2, KN95 and more.
---
Filtration
For a quick answer in regards to filtration: MeoAir meets the P2 filtration standard. The mask is capable of filtering more than 94% of particles, and has been tested to have ≥ 99.74% filtration against particles at 0.1μm. For more details, please keep reading.
It is always important to note that masks and respirators need professional fit testing to be completely effective. However, this training isn't accessible to the majority of people. If this is the case, make sure to follow an official guide such as that offered by the CDC. Although the guide is aimed at N95 respirators, the same process should be followed.
The masks offered by MeoAir adhere to the AUS/NZ P2 filtration standard (AS/NZS1716). This means that the masks must filter ≥ 94% of particles. Further, the masks were also found to have ≥ 99.74% filtration against 0.1μm particles by Nelson Labs.
The Helix filter contained within MeoAir masks was also found to have >99.99% bacterial filtration efficacy. The test used a mean particle size of 3.1μm (which is the standard size for bacterial filtration tests) and was carried out by Nelson Labs.
Particulate Filtration
| | | |
| --- | --- | --- |
| Filtration Type | Particle (0.3μm) | Particle (0.1μm) |
| MeoAir | ≥ 96% | ≥ 99.74% |
| Cambridge Mask | ≥ 99.47% | NA |
| Vogmask | ≥ 95.38% | NA |
| Totobobo (F94) | NA | ≥ 99.7% |
Viral & Bacterial Filtration
| | | |
| --- | --- | --- |
| Filtration Type | Viral (3μm) | Bacterial(3μm) |
| MeoAir | NA | > 99.99% |
| Cambridge Mask | ≥ 99.3% | > 99.6% |
| Vogmask | > 99.9% | > 99.9% |
| Totobobo | > 99.9% | > 99.9% |
MeoAir compared to other reusable masks. NA indicates that lab results were not present.
At the time of writing this article, the mask and filter do not have viral filtration results. However, with > 99.7% filtration of particles at 0.1μm, it is likely that the mask does offer some viral filtration. There are currently no lab results to confirm this though.
Finally, it's important to note that these filtration results apply to the filter itself – not the mask. The filter on MeoAir masks can be replaced easily, and it is important to ensure it is correctly fitted every time. If the filter isn't fitted properly, you will not get the full capabilities of the mask.
These filtration results place the MeoAir in what I would consider to be the top tier of reusable respirators. It provides similar or better filtration when compared to masks such as Cambridge Mask, Re-Mask and Totobobo Mask.
Purchase MeoAir Lite & Kids masks.
---
Breathing Resistance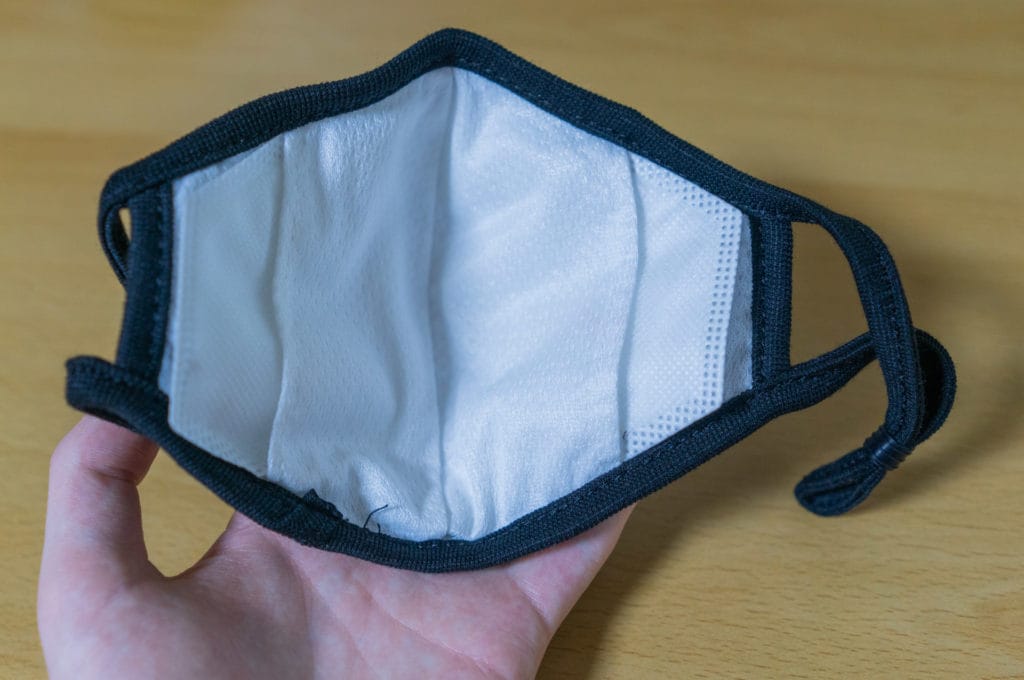 One of the primary marketing points of MeoAir is the decreased breathing resistance that is offers compared to other respirators. I looked into this claim and was surprised with the results – the breathing resistance offered from MeoAir (and the Helix filters) is not only lower than comparable masks but it is significantly lower.
For the New Zealand & Australian P2 standard, an inhalation resistance of less than 70pa at 30L/min is required. At 95L/min an inhalation resistance of less than 250pa is required. The Helix filter showed an average resistance of 10.67pa at 30L/min and 34.17pa at 95L/min. (Source – Lanaco)
These inhalation resistances are far lower than the P2 standard requires. Compared to other standards (such as the NIOSH N95 standard), these breathing resistances are also very low.
| | | | |
| --- | --- | --- | --- |
| Filter Standard | N95 | FFP2 | KN95 |
| Flow Rate | 85L/min | 95L/min | 85L/min |
| Inhalation Resistance | ≤ 343pa | ≤ 240pa | ≤ 350 Pa |
Source – 3M
In short, MeoAir and the Helix filters that the masks use have very low breathing resistance compared to both the P2 standard requirements and the comparable standards from other countries. I also tested Earth Filter in my MeoAir mask and found the Helix filter to have significantly less breathing resistance.
From these results, it's easy to see that the MeoAir mask is a great choice for anyone that finds other masks difficult to breathe through. Even if you haven't experienced this before, you will quickly find that the MeoAir mask is one of the most comfortable masks in regards to breathing resistance.
Learn more about mask filtration and how it is tested.
---
Filters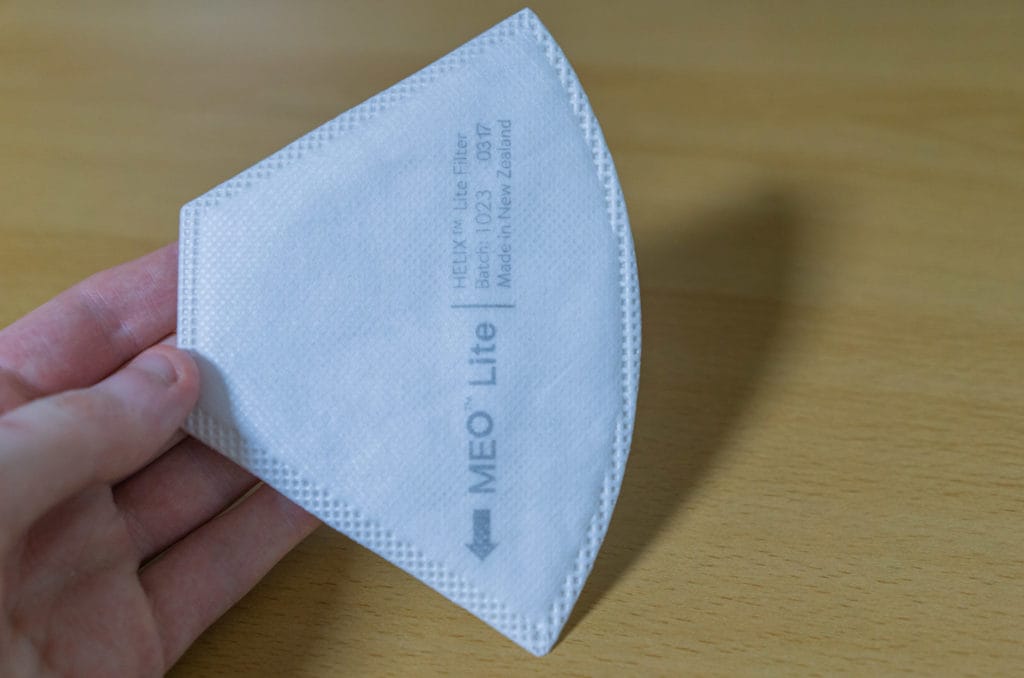 One of the biggest benefits of the MeoAir masks are that they allow the user to manually replace the filter. Although this may not seem like an important factor at first, it quickly comes in useful as it is not only cheaper in the long run, but also more user-friendly.
Since the filters are replaceable, they are NOT washable. Although the mask itself is washable, make sure to remove the filter before washing the cover. MeoAir recommends hand washing the cover in warm water with gentle soap.
Lite/Kids filters last for around 10 days at an AQI of 100-150. In other words, these filters should last around 50 hours of use in a moderate AQI. If you want to learn more about AQI, please refer to my post on understanding AQI.
On the other hand, the Meo Replaceable filter lasts approximately double this time. These filters are of a slightly higher quality and allow for more use before replacement.
However, both filters types are relatively cheap and come out more budget-friendly in the long run. For a mathematical example, I wanted to compare MeoAir's longterm cost vs Cambridge Mask. Cambridge Mask does not offer replaceable filters, and once the filter loses efficiency the mask must be replaced. Cost assumes an AQI of 125 (between 100 and 150).
Cambridge Mask = $31 (mask cost). Mask lifespan at 125 AQI is 340 hours. 31/340 = $0.09 per hour or 9 cents.
Meo Lite = $11. Comes with 2 filters, of which each lasts 50 hours. 3 filters cost $10. Therefore, 8 filters can be purchased for $31 – 400 hours of filtration. That comes out to $0.075 or 7.5 cents per hour.
Of course, it's important to note that once you purchase the Meo Lite mask you do not need to repurchase it. This means that over time the MeoAir mask will become even cheaper than the Cambridge Mask.
Another point worth mentioning is that the Meo Lite Filters and MeoAir Reusable Filters don't only need to be used in MeoAir masks. if you have other masks around the same size, these filters can also work in them. Gill mask is a great example – once the filters have been cut down, they can create a good fit.
Best apps to monitor AQI. Everything that you need to know!
---
Models & Sizes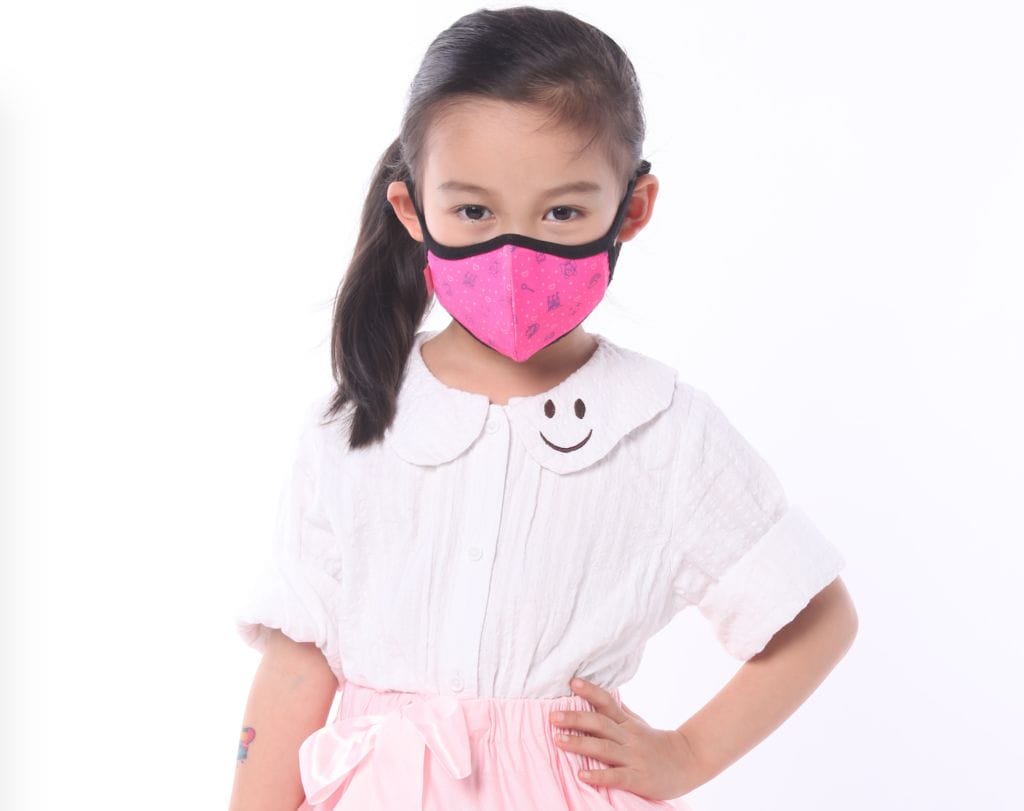 There are two different models of reusable masks provided by MeoAir currently. While they do offer other masks on their website, they are intended to be used as disposable masks.
The two models are offered are the Meo Lite and the Meo Kids. As the name implies, the kid's version is intended for children while the Lite mask is the adult's version of the mask. The children's mask is offered in one size, whereas the Lite variant has a medium and large size.
Other than the size and look of the mask, these two models are identical. Both masks offer replaceable filters and both filters have the same filtration rating. However, the filters are of different sizes. Therefore, the Lite mask needs Lite filters and the Meo Kids mask needs Meo Kids filters.
Something that I noticed instantly was that the kids mask is very small. The sizing guide states that this mask is intended for children of 4-12 years old. This is a statement that I would generally agree with. If you are looking for a mask for anyone over 11 or 12 years old, it's better to get the Lite model.
Craft Cadence Nanofiber Mask review.
---
Fit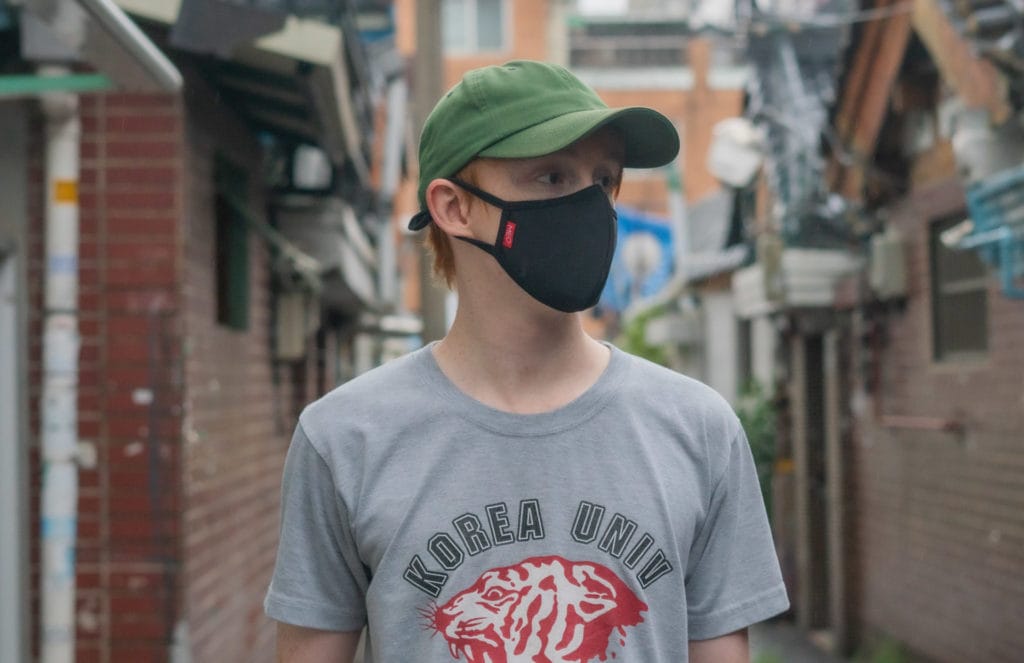 Both the children's mask and the adult's version are very similar except for the obvious size difference. Everything that I say in this section applies to both masks, as they are identical other than size and style.
The masks offered by Meo are lighter from my testing than other comparable masks. This is most likely due to the lack of a valve for less breathing resistance. However, as mentioned above, the lack of a valve on the Meoair Mask is not something that I have missed at all.
Not only is the breathing resistance low enough already, but valves are designed to protect the wearer. This comes in useful when it comes to fine dust or air pollution, however, it's useless when air needs to be filtered both ways (inhaled and exhaled air). If you are looking for a virus mask, then valves should be avoided.
The mask allows for adjustability on the ear straps. Each strap has a plastic band that can be moved along the loop to create an adequate fit. While this seems like a very simple addition, many masks lack such adjustability on the straps and I appreciated this inclusion.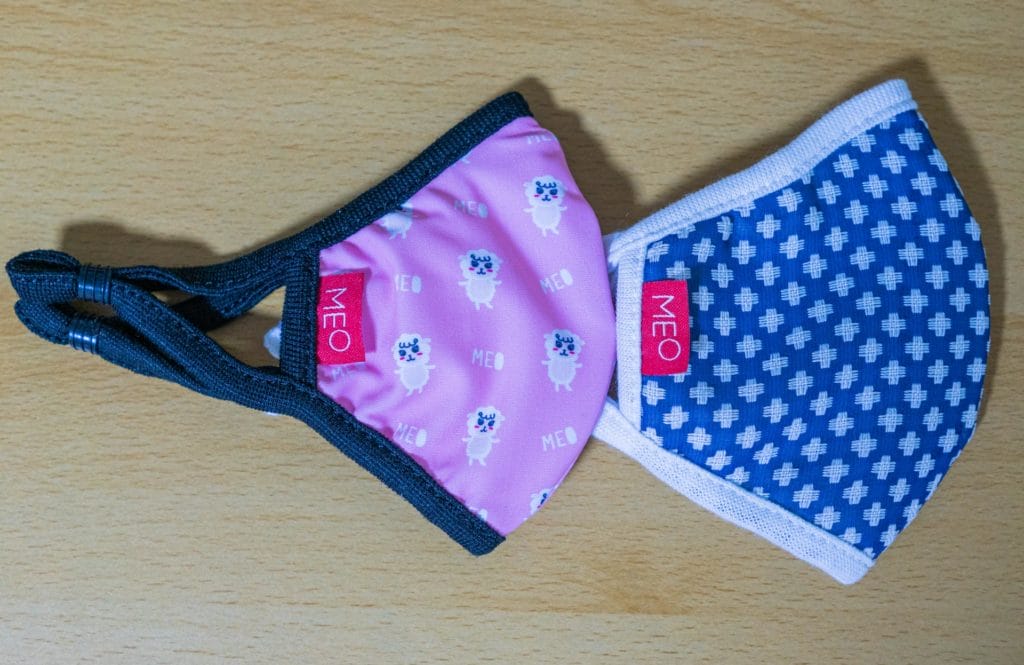 From my personal experience, I found that the mask was tight-fitting. I only needed to adjust the nose wire slightly to achieve a good fit, and once I had adjusted the nose strap I could tell that the mask was sealed as I performed a seal check.
The wire nose-piece seemed to be easier to adjust than other reusable respirators that I have experience with and this was beneficial in allowing me to achieve a fit. It was easy to mould to my nose and provided minimal leakage.
I do wish that a headband was included, however. Either as an optional accessory or as something included. Many other reusable masks offer headband accessories that can be attached to the ear-straps to create a headband. This helps alleviate some of the pain that can occur behind the ears after long periods of usage.
Air pollution and how it impacts studying & exams.
---
Design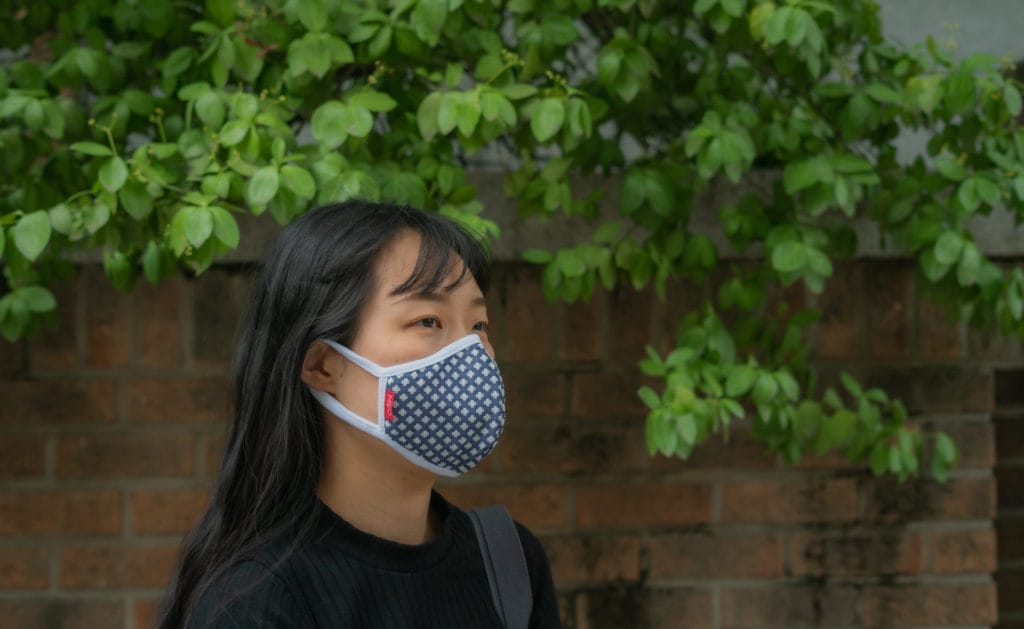 MeoAir makes one of the more fashionable masks on the market. With a variety of different designs for children and adults alike, you are sure to be able to find a design that you like.
All of the Lite mask designs are solid colours or patterns and this is something that I appreciate. I have said before that I prefer masks that don't stand out too much, and Meo has created a good balance between a fashionable mask and one that blends in. The Kid's mask designs are more vibrant and have a variety of different patterns on them.
Both versions of the mask have a red branded tag on the outside. However, this tag is the only branding on the mask and I found that it wasn't too obtrusive.
Another aspect that I quickly noticed was the different exterior layer. Whereas many other masks have a fabric outer layer, the MeoAir mask appears to have one that feels more like plastic. This appears to be to add more water resistance and durability to the mask.
With that being said, I would appreciate a more water-resistant outer layer. Some masks, such as the Re-Mask Sports, feature a coating that is water repellent for low levels of water. This not only keeps the wearer dry but allows the filter to stay dry for longer and retain efficiency.
Koolmask review – mask capable of in-taking 150 litres of air per minute with two fans.
---
Conclusion – How Do MeoAir Masks Compare?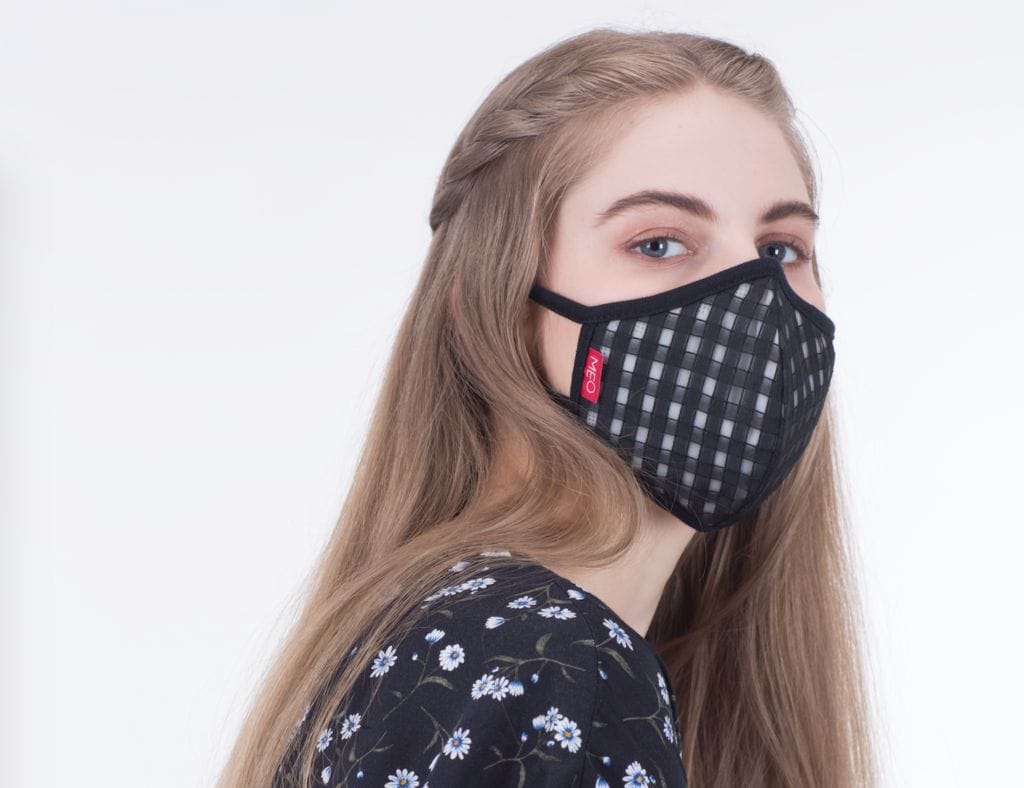 After doing the research to create this article I came back pleasantly surprised. Sometimes mask companies are not very transparent about their test results and when it comes to explaining technicalities behind the masks.
However, the team at MeoAir got back to me very quickly to answer all of my questions. They were more than happy to provide me with the specific details behind the filter, and even to provide test results.
The masks themselves offer filtration that is comparable or better than other reputable reusable respirators on the market. However, while providing similar filtration, they also offer significantly more ease of breathing. MeoAir masks are aimed at the general consumer – someone who needs a mask but doesn't want the difficulties that come with them.
With these aforementioned factors the MeoAir mask is an easy recommendation. But there is one more aspect that makes me feel sure of my recommendation – that is the price. MeoAir masks are not only significantly cheaper than most other reusable masks, but they come in at less than half of the price of many.
If you are in New Zealand and looking for a great pollution mask then MeoAir is a great choice. If you are living elsewhere in the world, it's still a great choice! After using this mask for only a few days, it has become my daily mask.
If you have any further questions or comments please don't hesitate to let me know. I always value other opinions, and if you have tried Meoair feel free to let me know your thoughts by commenting on this post!
Learn more about air pollution and its dangers.
---
FAQ
What Filtration Do MeoAir Masks Provide?
MeoAir has been tested by third-party laboratories such as Nelson Labs. Filtration meets the AU/NZ P2 standard, filtering ≥ 94% of particles, and the masks have been found to have ≥ 99.74% filtration against particles at 0.1μm.
What are the Benefits of MeoAir Mask?
Due to the wool filter technology, MeoAir provides the benefit of being exceptionally easy to breathe through. On top of this, the MeoAir mask is lighter than much of the competition and also cheaper. Finally, MeoAir masks have changeable filters.
Is MeoAir Better Than Vogmask/Cambridge Mask?
The MeoAir mask provides excellent filtration of fine particulate matter and bacterial particles. It performs comparably to other brands such as Vogmask, but provides similar filtration with far less breathing resistance.
Do MeoAir Masks Hold an Official Rating?
No, MeoAir masks do not hold an official rating. However, the filters used in the masks adhere to the NZ/Australian P2 standard and have been proven to have > 99% particle filtration.
Can MeoAir Masks be Used to Protect Against Pollution?
Yes. In fact, that is the main aim of the MeoAir mask. These masks provide > 99% filtration for particles at 0.1μm and > 96% filtration at 0.3μm.