AR Face Mask (also called Concept är or Conceptar) is a Czech company that has recently started making masks. When I recently found their website I found their design quite unique among cloth face masks and I wanted to see exactly how their new approach worked.
There are a few key differences in the AR Face Mask, but the two that most interested me were the use of velcro to attach the mask to the filter and the inclusion of a valve – a valve that is implemented in such a way that it still filters air both ways. 
Another very interesting addition that I would be remiss not to mention is the addition of Polygiene's ViralOff technology. This technology kills viruses on surfaces over a couple of hours and I have only ever seen it implemented in one other mask before.
All of these additions made me quite intrigued by the AR Face Mask. I reached out to the company to ask if I might be able to get a review sample and they were happy to provide. Thanks to them I am able to bring you my full AR Face Mask review today. 
In this review, I will cover all aspects of the mask, from filtration to design, cost, style and more. If you didn't understand anything that I mentioned in the introduction, don't worry! I will cover it all in more detail in this article.
I reviewed the AR Face Mask WITH a valve. However, a valve-less version is also available. This version is similar in every way except that it lacks a valve. Therefore, this review largely applies to both versions of the mask.
---
This post contains affiliate links. For more information, please refer to my affiliate disclaimer. I was sent a product for review, but the article is not sponsored. All opinions expressed in this post are my honest thoughts. I only recommend products that I genuinely believe in.
Information on this blog is for informational purposes only. Readers are encouraged to confirm the information herein with other sources. Furthermore, this information is not intended to replace medical advice from professionals. This website assumes no responsibility for the accuracy of the information, and information is subject to change without notice. Devices mentioned on this website are not medical devices and do not guarantee protection.
---
Filtration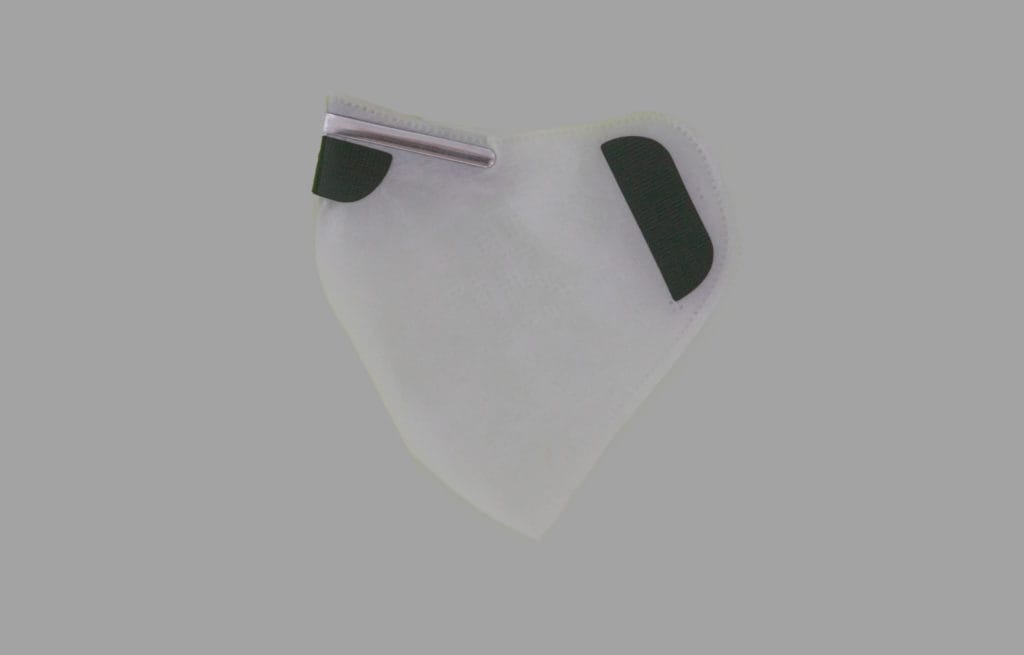 The most important factor of any mask is, of course, the filtration. Although there are many masks out there, relatively few of them are capable of filtering out small particles. Typically, there are three main types of particle testing: latex (standard fine particles such as air pollution), bacterial and viral. 
Filtration testing is usually carried out at around 0.3μm (0.3 micrometres = 300 nanometers) as this is often the MPPS or most penetrating particle size. Something that many people get confused about is how exactly filtration works. I often get questions regarding the filtration of smaller particles since testing is carried out at larger sizes.
However, 0.3μm is actually a more penetrating particle size than smaller particles (until a certain point). Therefore, while not tested specifically at smaller particle sizes, 0.3μm is a 'worst case' scenario. I won't discuss the MPPS in more detail in this article, but I recommend learning more about the MPPS if you want to know exactly how mask filtration works.
I mention this because I very often get questions about mask filters and whether they can filter smaller particles. The truth is that yes, provided the mask is fitted and used correctly they very often can filter smaller particles.
Back to the AR Face Mask filtration then. Currently, the masks do not have latex particle testing (which represents a typical fine particle) but they do have BFE and VFE (bacterial & viral filtering efficiency) test results. Both of these tests were conducted by Nelson Labs.
With five samples tested, the AR Face Mask filter was able to filter out ≥ 99.7% of viral particles. This was the worst result posted, and the two other samples were capable of ≥ 99.8% filtration and the final two were capable of ≥ 99.9%. 
With five more samples tested, the AR Face Mask filter was capable of filtering ≥ 99.8% of bacterial particles. This was again the lowest result posted, and the other 4 samples achieved 99.9% filtration or greater. 
These filtration results make the AR Face Mask filter comparable to other high-filtration masks. For reference, the Cambridge Mask features ≥ 99.3% VFE and ≥ 99.6% BFE. Vogmask features 99.9% in both.
The lack of latex (PFE) testing is a downside and I hope that they will provide test results on that in the future. However, the BFE and VFE test results both show high results. It is important to remember though, that these results only apply to the filter and not the mask itself.
This leads to an issue, however. I found that the filter in the AR Face Mask was very loose and it could easily move. While I will discuss the loose filter in more detail later in this article, it's important to note here too. the filter moves a lot, and it's not connected to the mask properly. This means that unfiltered air can possible pass through.
This is obviously a big issue, and while I can't test the severity of the problem, it's not confidence-inspiring. I suspect that at least some air bypasses the filter completely. Therefore, while this mask likely provides better filtration and protection than lower-filtration devices such as surgical masks, I would trust masks with built-in filters or well-fitting replaceable filters more.
For these results to be applicable, the mask must be worn properly and fitted correctly. It is important to follow the manufacturer's guidelines to make sure that the mask is used as intended for the best protection.
---
ViralOff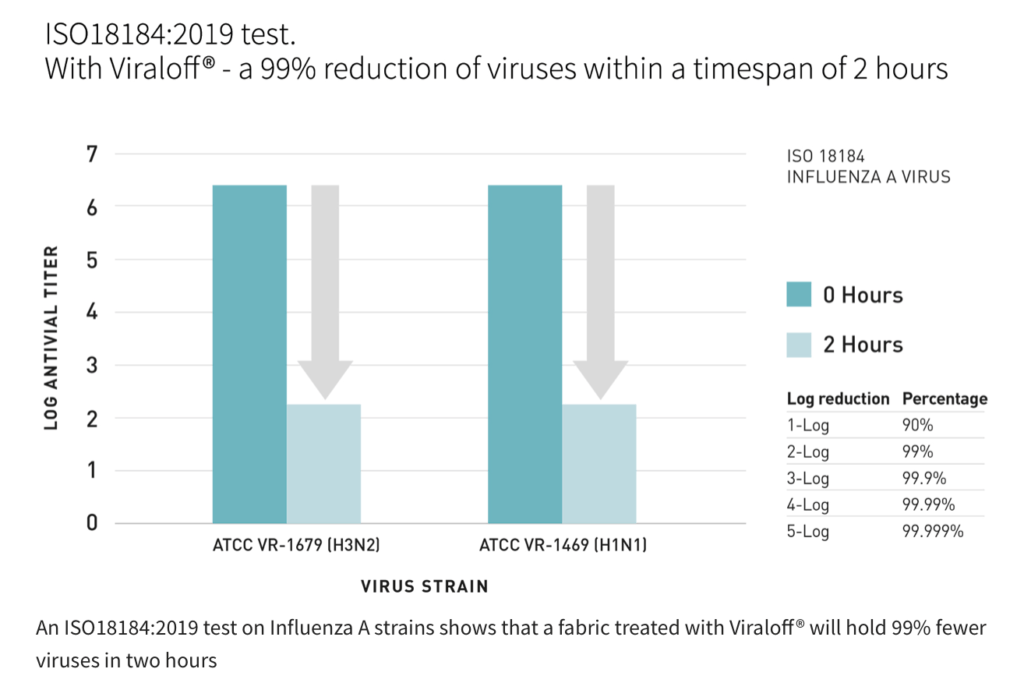 Information in this section is taken from the ViralOff ISO-test page. ViralOff is a coating that can be applied to many different fabrics that will greatly decrease the number of viral particles on a surface over time. AR Face Mask feature ViralOff technology.
ViralOff does not work instantly, and it is still vital to make sure that you still follow hygiene standards and treat your mask as per the WHO guidelines. Where ViralOff does shine, though, is over a period of a few hours.
Over two hours ViralOff has been shown to kill around 99% of viral particles. This number increases as more time passes. Currently the technology has been tested on Influenza A, BirdFlu, Norovirus, and Corona (SARS) viruses (Polygiene).
Where this technology shines is in the re-use of masks. Since viruses can live on some surfaces for weeks, it's important to disinfect masks and clean them properly between uses. However, ViralOff can remove some of this need, as the masks are capable of removing viruses themselves over time.
This means that rather than waiting between long periods between mask uses (or cleaning after every use), you should be able to use the leave the mask sitting over night before using it the next day. Since most people don't have enough masks to constantly wash and rotate their usage, this addition is very welcome.
---
Design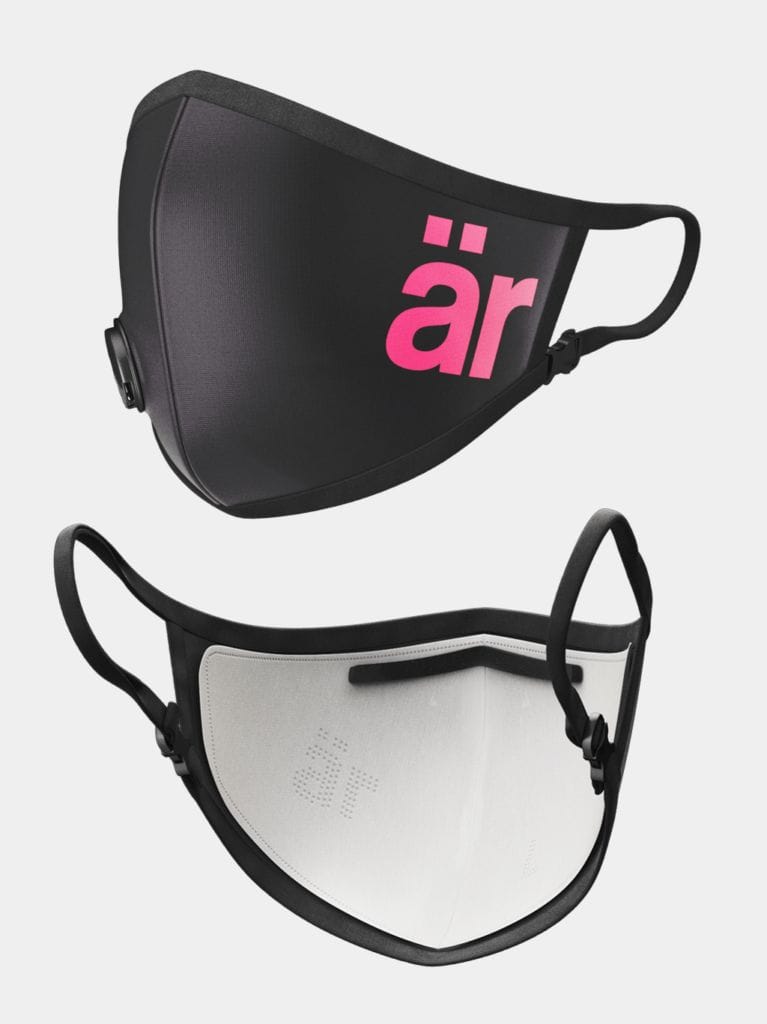 The AR Face Mask doesn't particularly stand out from other popular cloth masks at first glance. Rather, it looks quite similar to many 'standard' looking masks such as Cambridge Mask and Vogmask. However, once you look deeper there are actually a few interesting aspects of this mask. 
There are two distinct parts to the AR Face Mask. The outer shell (which I refer to as the 'mask') and the filter. Where some masks feature built-in filters that can't be replaced, the AR Face Mask allows the user to change filters when needed. The filter and the mask attach with velcro straps that are placed on the interior of the mask.
The mask shell features Eco Acqua Zero technology. This technology uses a special fabric that is not only water repellent but also assists with water removal from the mask. This is especially important because filters quickly lose their filtration efficacy when wet.
Although the Eco Acqua Zero technology will not protect the filter in strong rain, it does provide some level of water repellency in low moisture environments. This is a welcome addition to the mask and it really provides no downside.
As previously mentioned, this fabric is also coated in Viral Off technology. On the right-hand side of the mask (between the right cheek and chin) there is a valve. However, this valve isn't a typical unfiltered exhalation valve as the filter covers the valve when worn.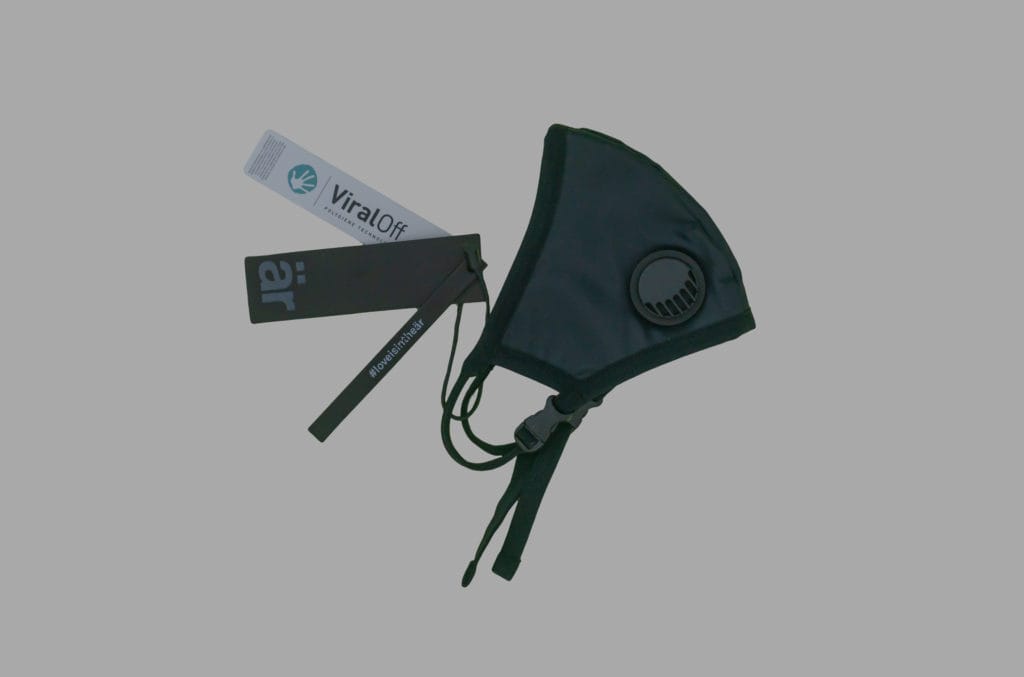 This means that exhaled air will still be filtered, but at the same time, the wearer also gets many of the benefits of a valve (albeit to a lower extent). Valves are usually used to decrease breathing resistance and to keep temperatures and humidity lower within the mask.
Moving towards the back of the mask you will find the ear straps. As anyone familiar with this blog will know, I am not a fan of ear-strap based designs. This is due to the fact that they often place a lot of pressure on the wearer's ears and they can become very uncomfortable over time.
In saying that, I have worn the AR Face Mask for over 4 hours on a few days this week and I have noticed little pain. I believe this is due to the fact that the straps are quite thick and flat, making them distribute the pressure more evenly. 
The straps also feature a small buckle for adjustments. I am not sure if this buckle is better than a sliding clip design (as seen on the Bloo Mask), but the function is similar. In the end, it makes the straps adjustable and therefore the size – this is never a bad thing.
The mask itself doesn't feature a wire nosepiece. Rather, this is built into the filter. I found this to be a very interesting design choice, and it's something that I have quickly come to like. I have been able to adjust the filter more precisely as the mask and filter can be adjusted somewhat separately.
Finally, there is one big downside that I have noticed with the design of the AR Face Mask. Since the filter only attaches at the top and the sides I very commonly find myself breathing the filter in. Although I am not very bothered by this, since I am used to wearing such masks, I can see it being very annoying for others. 
On top of this, I can't recommend this mask for sports or exercise due to this. It will interfere a lot with the breathing of the wearer. However, although I have no experience in making masks myself, I think that this could be remedied quite easily by adding one or two more velcro pads to the filter.
Rather than just having one at the top of the nose, I think that adding one in the middle and bottom could also help. This would also go a long way towards increasing the filtration performance as mentioned in the previous section of this article.
---
Fit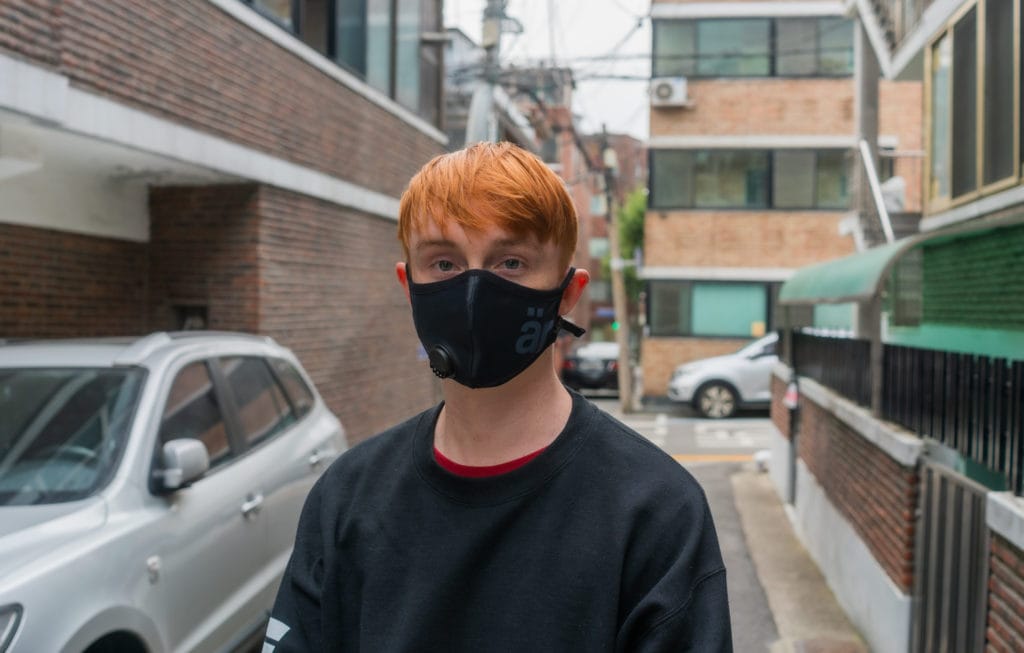 Fit is vital when it comes to masks, as an incorrectly fitting mask provides little (if any) protection to the wearer. While these masks are designed for general consumer-use, it's still important to make sure they are fitted correctly.
For this reason, it's important to follow the manufacturers guidelines to make sure that you use the mask properly. On top of this, make sure to perform a fit test once you have donned the mask.
The fit with the AR Face Mask is one of the better fits that I have experienced in a cloth mask. While there are definitely masks that fit better (such as the silicone Gill Mask and the much sturdier R-Pur Nano Light), these are all much bigger masks. 
Compared to other similar masks though, the AR Face Mask has provided a good fit for me. Although this experience may differ for others, there is a wide range of sizes available and it should be possible to find a good fit for most adults. 
The good fit comes from two main factors. Firstly, the adjustable straps. Since the tightness of the straps is easily adjustable it's easy to make sure that it is adequately tight and that it won't move too easily.
Secondly, the separation of the filter from the mask means that it can be fitted more precisely. This is my first time experiencing such a design in a cloth mask, and I hope that more masks implement this in the future.
It was very easy to adjust the wire nosepiece and to make sure that it was not leaking. Although, as I did previously mention there are some issues with the filter being pulled in when I breathe. I hope that this is something that will be improved upon in the future.
The fact that the filter can easily move also leads to some questions about the performance of the device. While I found the mask itself to fit well, this can only provide limited protection if the filter itself isn't fitted correctly (which seems to be impossible) and has leaks.
Overall, the fit of the AR Face Mask is one of the better fits that I have experienced in a cloth mask. One of the biggest issues with cloth masks is their (often) loose fitting, but this mask is both easy to fit and easy to identify leaks on.
---
Style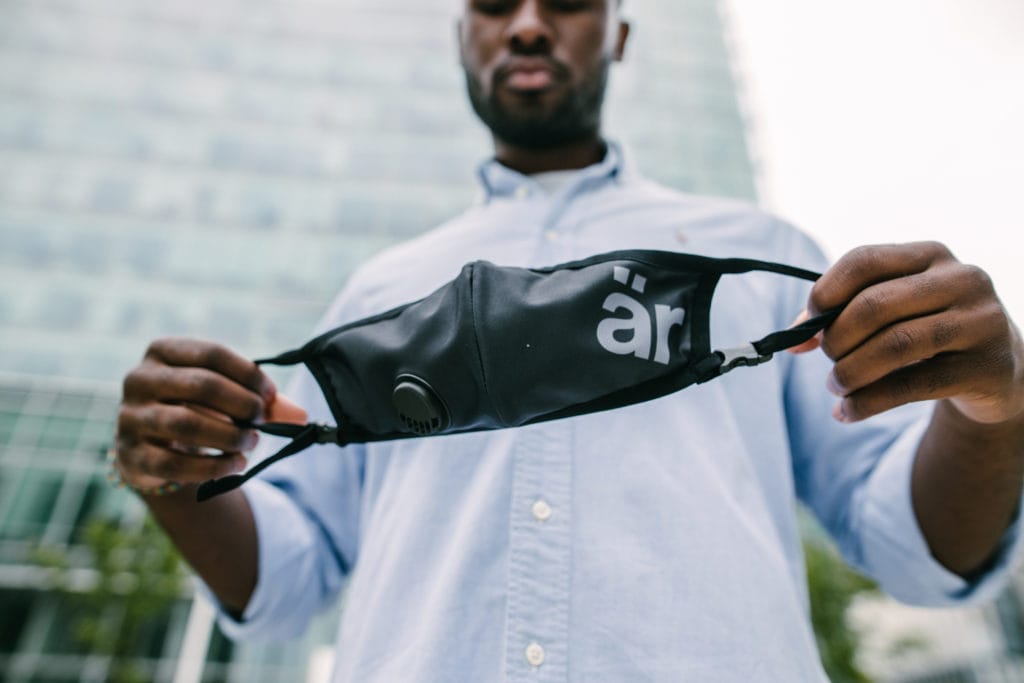 As someone who is not a fan of masks that stand out, I really liked the design of the AR Face Mask Logo Mask. Although the company does also offer a basic black mask with no logo, I actually think that the logo adds some flair. 
The logo can be found in many different colours – from neon pink to grey. The logo sits on the opposite side to the valve, meaning that it can be found on the left cheek of the mask.
Other than the logo and valve the front panel of the mask is totally bare. Currently, all of the mask models use black as the background colour, and I think that this is an area that can be expanded upon in the future.
However, in the meantime, I think that AR Face Mask has created a design that has a good balance of flashy and subtle. The use of black also means that this mask can fit with a large variety of outfits and that you should have no troubles matching it with other clothes!
---
Lifespan & Cost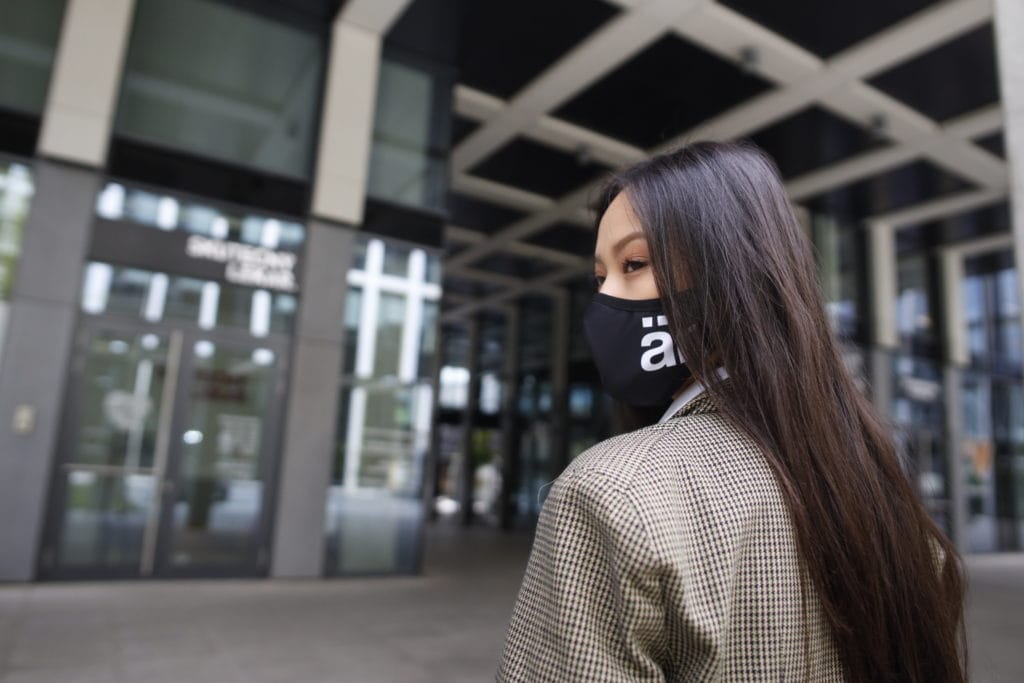 The AR Face Mask and replacement filters are comparatively priced to other similar masks on the market (such as the MeoAir Lite). The initial mask (with one included filter) costs $30. The filters come in packs of 3/6/12 ($12/$24/$48 respectively).
The good news is that the lifespan of the mask (not the filter) is indefinite. As long as the mask is stored in a dry, clean location and is only washed when needed, the mask should have a long lifespan.
I was curious about the lifespan of the ViralOff treatment on the mask and I contacted AR Face Mask with this question. They said that if the mask is only washed occasionally, the treatment should last years. However, it will lose effectiveness after each wash. I have no data regarding the treatment lifespan, but this is what I was told. 
The replaceable filters should be changed out much more regularly. The lifespan of the filters is highly dependent on many different factors such as the pollution level (measured with the Air Quality Index), humidity, daily usage and more.
However, AR Face Mask generally recommends 2 weeks of usage in a less polluted environment. If you are living in an area with significant air pollution levels, then more regular changes will be required. If the filter begins to become significantly more difficult to breathe though it should be replaced.
If a filter lasts around 2 weeks you are looking at $8 per month for replacements. In the long term this will come out far cheaper than using disposable masks. Just make sure that you take care of the mask so that it doesn't need replacing!
---
Conclusion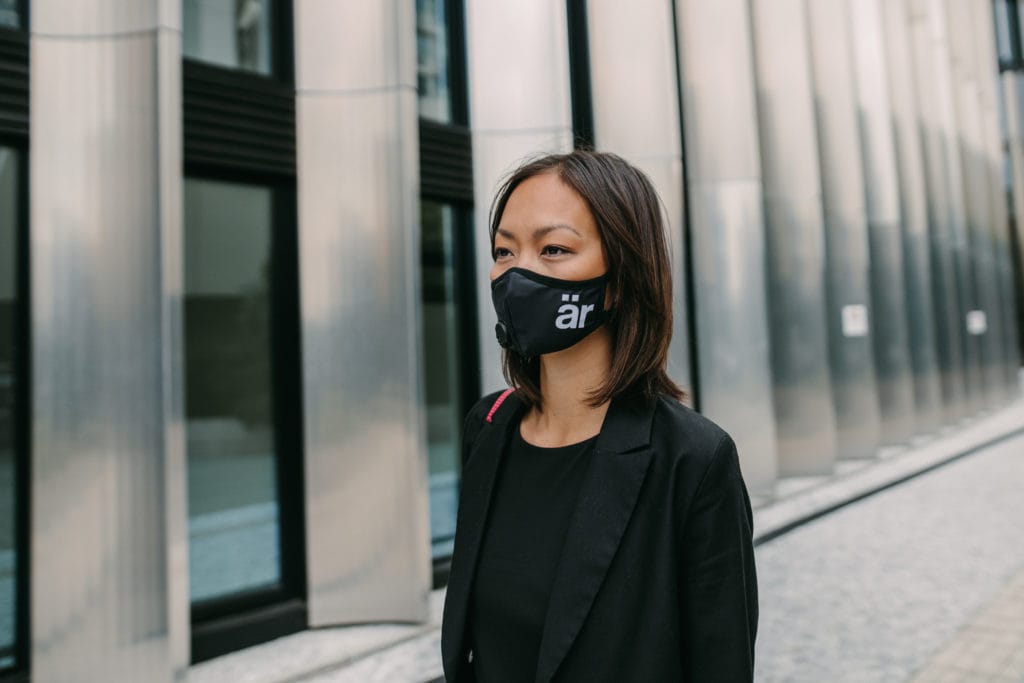 After using the AR Face Mask as my daily mask for over a week now, I've found the mask to be a good replacement to surgical masks and other lower-protection devices. My biggest issue with the device is the loosely-fitted filter, and this is why I hesitate to recommend it for riskier situations where a better fitting mask is essential.
To minimise this issue, I would like to see an extra velcro strap added to the filter and mask to prevent the wearer from breathing in the filter. I also think that it would be nice to see some PFE filtration results for the mask to add to the BFE and VFE results.
With the loosely fitting filter and the lack of PFE filtration results, I see this mask as an upgrade to a surgical mask but below better-sealing masks and respirators in regards to protection. For that reason, I would not recommend it as an air pollution protection device.
With that being said, there are also many aspects of the mask that I have come to like. The addition of a valve that still filters exhaled air is interesting and something that is quite unusual on a mask. While this does decrease the valve effectiveness to some degree, it does still lower breathing resistance compared to having no valve. 
The velcro design that allows the filter to attach to the mask is a fantastic addition. I wish that such features could be found in more masks, as it is often hard to fit filters correctly. Especially on cloth masks. I also found the use of a nose piece in the filter rather than the mask a good addition.
If you are looking to upgrade your daily mask from a cloth or surgical mask, the AR Face Mask is worth considering. It's a subtle-looking mask that works well with many outfits. It provides good bacterial and viral filtration, and the addition of ViralOff technology is something that I have only seen in one other mask.
If you are looking for a sports mask, however, I am hesitant to recommend the AR Face Mask due to the filter being quite loose and often getting in the way of breathing. If you're looking for a mask for air pollution protection, I would recommend checking out other reusable masks.
---
AR Face Mask FAQ
Are AR Face Masks Third Party Tested?
Yes. AR Face Mask has had third-party filtration testing carried out for both BFE and VFE by Nelson Labs.
Do AR Face Masks Have an Official Rating?
What Are Some AR Face MaskAlternatives?
Do AR Face Masks Use a Valve?
Some models do. AR Face Mask offers both valve and non-valve variants for the same price.
Where Can I Buy AR Face Mask?
How Long Do the Filters Last?
There is no specific lifespan for the filter as it depends on the AQI and other conditions the filters are used under. However, generally they last around 2 weeks.
What Filtration Does AR Face Mask Have?
AR Face Mask has ≥ 99.7% VFE and ≥ 99.8% BFE filtration.
What Makes AR Face Masks Unique?
There are a few factors that make the AR Face Masks unique. Firstly, the addition of Polygiene's ViralOff technology is very useful. I also appreciate the water-resistant outer skin of the mask and the fact that the valve is also filtered.
Are AR Face Masks Good for Sports?
Currently, no. The filter fits inside the mask a bit too loose, and this means that it is very easy for it to interfere with the wearer's breathing. However, this can be improved easily, and I hope to see changes in the future.
Can AR Face Masks be Washed?
Yes. However, they should only be washed when needed as the ViralOff coating can lose efficiency.