Respirators and dust masks don't seem to come cheap, especially good ones. Often they can cost upwards of $3 each for a mask that only lasts 8 hours!
For many of us, respirators are a part of daily life. In South Korea, where I live, I often find myself wearing a respirator 3 or 4 days every month to protect against the fine dust.
With the current global situation, many people find it hard to afford respirators – this isn't helped by a lot of price gouging and hoarding that is taking place.
Respirators are usually a niche good – especially in countries with 'safe' levels of air pollution. In most western countries, respirators are usually used for DIY (such as painting), construction, and medical purposes.
For this reason, respirators are often more expensive than they perhaps should be. Unfortunately, the need for respirators and dust masks is becoming more and more common.
In this post I want to cover how to find cheap respirators and masks that don't compromise your safety.
I do, however, want to emphasise that this article is aimed towards those needing respirators for fine dust protection. Viruses and VOCs are similar, and although many respirators are still effective, extra steps must be taken for maximum safety.
Methods for cleaning & disinfecting respirators.
---
This post contains affiliate links. For more information, please refer to my affiliate disclaimer.
Information on this blog is for informational purposes only. Readers are encouraged to confirm the information herein with other sources. Furthermore, this information is not intended to replace medical advice from professionals. This website assumes no responsibility for the accuracy of information and information is subject to change without notice.
---
What to Look for in a Cheap Respirator
Although we are looking for the cheapest respirators, it is important to never compromise on safety. For this reason, there are a few requirements that a cheap dust mask must meet.
When browsing for cheap respirators to protect your body from fine dust, make sure to look for the following:
A respirator rating. The most common rating system is that given by the U.S NIOSH (N95, N99, N100). However, other ratings are also used internationally such as the European FFP system, Korean KF system and Chinese KN system. Rated respirators are the only effective type of mask for protection against fine dust (such as PM2.5 and PM10) (3M).
Correct sizing. With the many different rating systems, there is no fixed size. Some respirators will fit you well, while some might not seal properly. Make sure to check the dimensions and to ensure the respirator will fit correctly. An incorrectly sized and fitted respirator will not protect. Learn how to fit a respirator here (CDC).
Although not essential, try to purchase a mask with a full headband rather than ear straps. This will not only fit better, but will also be far more comfortable.
Official proof of respirator effectiveness. For NIOSH respirators (N rated), you can find a full list of the officially rated respirators. For other rating systems, it's harder to find what's official. However, as a general rule, try to look for a certificate of proof before purchasing a cheap respirator. Many masks will display these certificates on their website.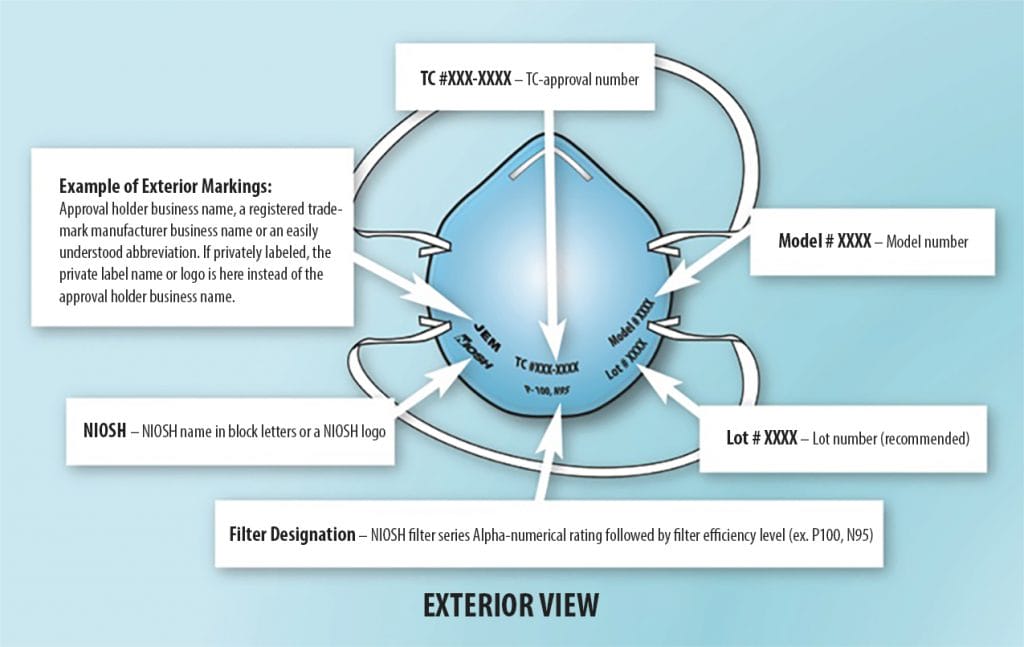 How to tell if an N95 respirator is NIOSH approved. CDC.
Purchase respirators: KN95 Respirators (Gearbest) KN95 respirators (Amazon) | KN95 respirators (Ebay)
---
What NOT to Buy
If you follow the above advice for what to look for in a cheap respirator then you will find an effective dust mask. However, there is still some confusion about specific kinds of masks that I want to cover before moving on.
Even though we are looking for cheap respirators, it is vital to make sure that we purchase one that provides fine dust filtration. Although surgical masks are usually cheaper, they provide little fine dust protection and are virtually a waste of money for this situation.
This is because they are loose fitting and designed to prevent droplets from being exhaled rather than to protect the wearer from inhaling particles (Effectiveness of face masks used to protect Beijing residents against particulate air pollution).
Surgical masks. Surgical masks (such as those that you see in movies) will NOT protect you against fine dust. These are usually the cheapest masks you can find, but that is due to the fact that they are unrated.
Unrated masks. If a mask doesn't have a rating from one of the internationally recognised rating systems, do NOT purchase it.
Do not purchase second hand respirators, respirators that have been opened, or respirators that have expired. These may be compromised and do not promise any protection from find particles.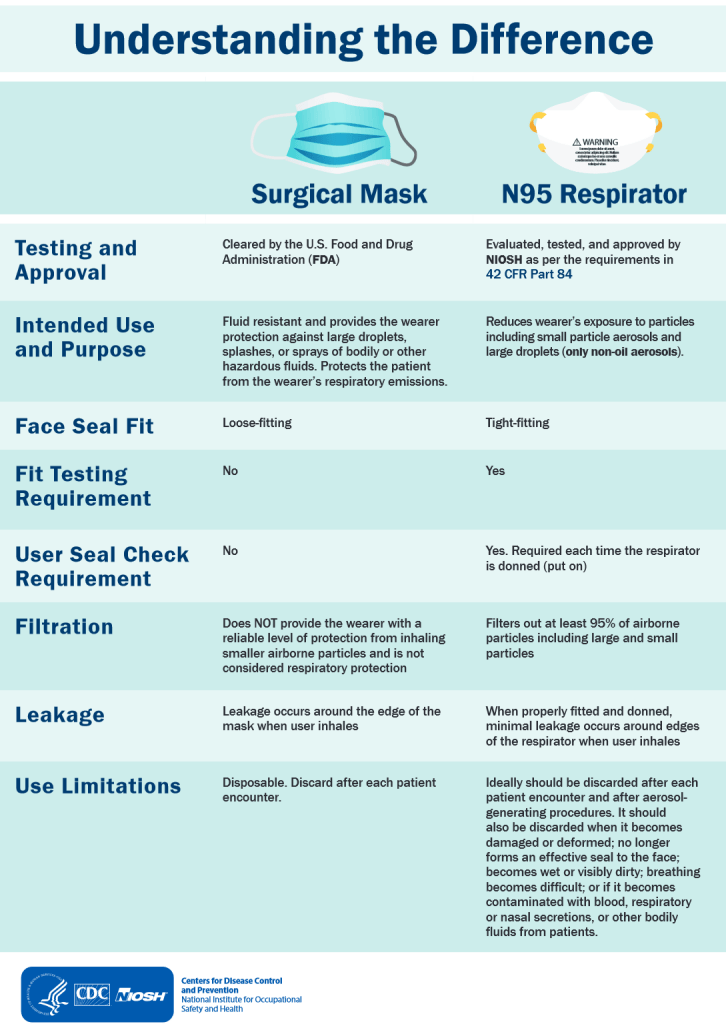 Surgical masks vs respirators. CDC NIOSH.
Read more: Totobobo, a mask that you can self fit-test!
---
Cheap Reusable Respirators
The easiest way to save money when purchasing respirators is to buy a reusable respirator.
These devices often have a higher initial investment cost (most cost around $30), however, over time they prove to be cheaper than disposable respirators.
If a standard respirator costs around $3 (which is average during normal times) and most are rated to only last 8 hours (California Department of Public Health). On days of light fine dust, it is possible to reuse respirators for a few days. However, most respirators are only rated for one use of 8 hours.
At $3 for 8 hours we are looking at a cost of $0.375 per hour. Rounded up, we can say that a disposable respirator costs around 40 cents per hour.
Reusable respirators on the other hand, often last for 200-400 hours in 'hazardous' fine dust levels. At the lowest end (200 hours), and a cost of $30, a reusable mask will cost around 15 cents an hour. Estimates made from Cambridge Mask guidelines.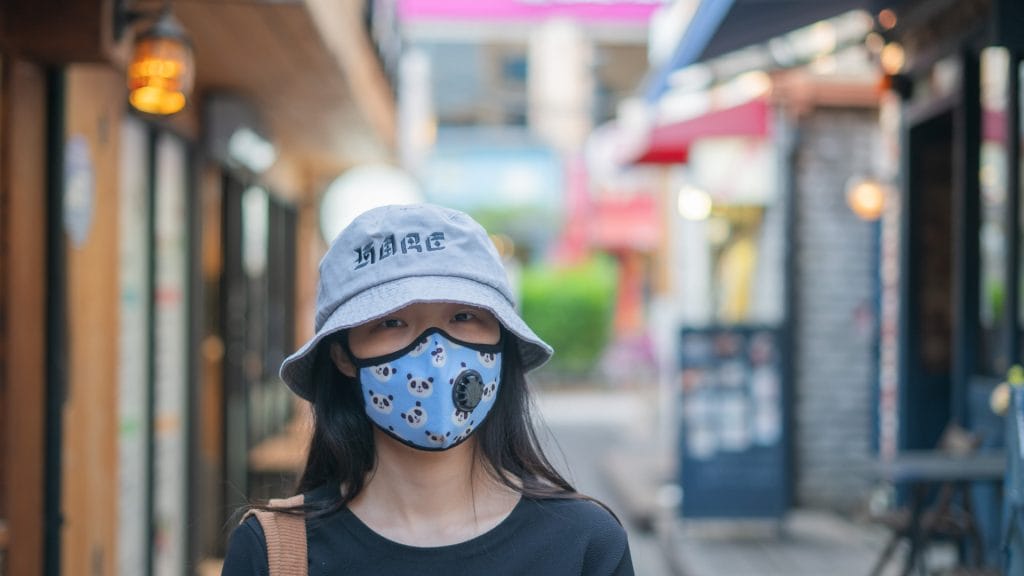 Reusable respirators also have another benefits such as having different styles and designs.
However, if the dust levels are lower, masks such as the Cambridge Mask can be expected to last as long as 340 hours. This makes them even cheaper on a per-hour cost.
A reusable respirator is the best way to save money and despite their initial investment, they are the cheapest respirators you can buy on a per-hour basis.
Further, these respirators can often be purchased with high ratings. Cambridge Mask and Respro offer the best protection, with N99 and FFP3 ratings.
Popular Reusable Respirators: Respro | Cambridge Mask | Vogmask
---
Cheap Disposable Respirators
When it comes to professional use, not all respirators are rated as effective everywhere. For example, for medical use in the U.S only NIOSH respirators are usually allowed (FDA).
However, when it comes to fine dust, we don't just need to look at N rated respirators. There are a total of 6 different respirator rating systems in the world, and 4 of them are quite common.
All of these respirators function similarly and it's often cheaper to purchase a KF or KN rated respirator.
The cheaper price doesn't usually indicate lower quality. Although it is possible, the cheaper price is usually due to the fact that N rated masks demand a premium due to the high demand caused by their reputation.
There is no denying that the N rating is the most well known worldwide, however, as I investigated, every rating system has respirators that perform similarly.
Outside of their respective countries (Korea, China, EU, etc) these masks are less well known, and as such, they are in less demand.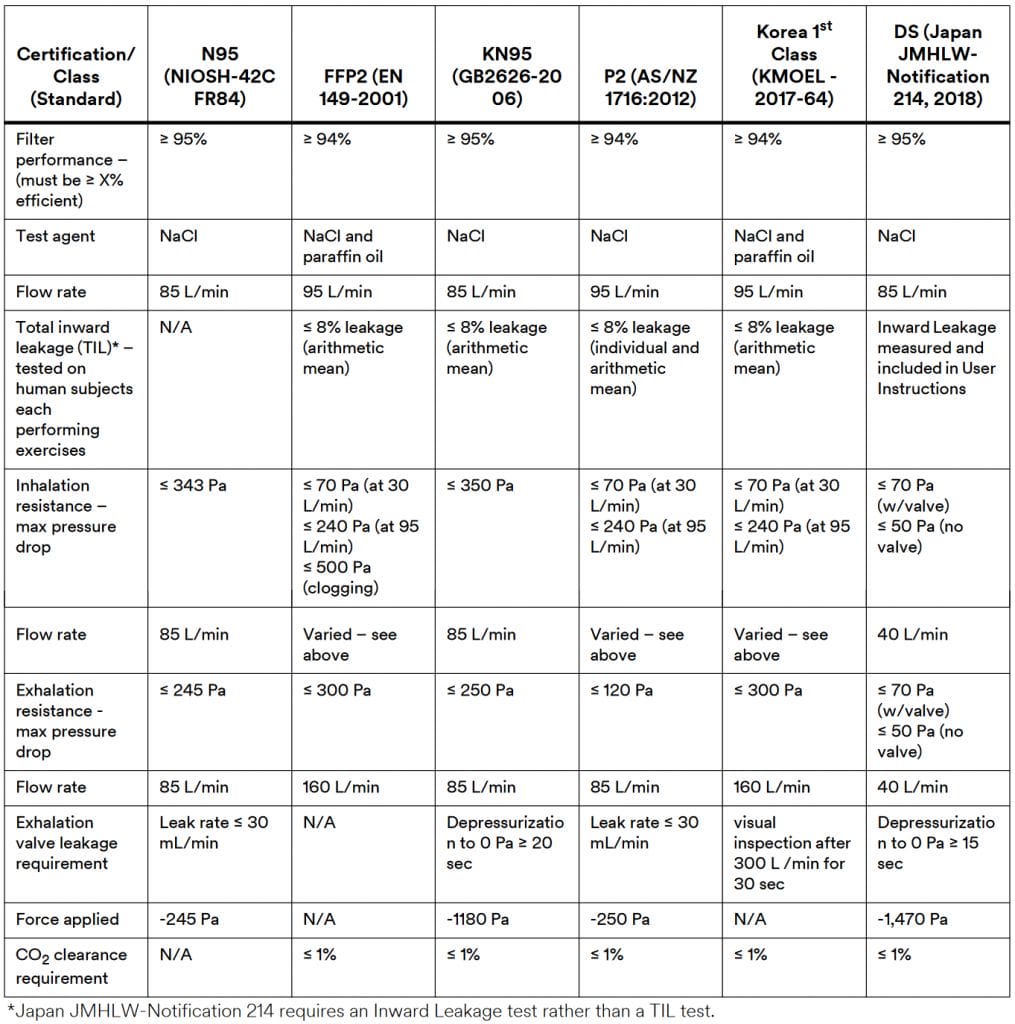 Comparison of FFP2, KN95, and N95 and Other Filtering Facepiece Respirator Classes (3M).
These respirators also aren't approved for professional use in some circumstances (such as medical professions) and this again makes them less in demand, and in turn, cheaper.
However, for fine dust, all of these respirators offer protection. For that reason, a good way to save money when it comes to purchasing respirators is to purchase a respirator that carries a rating other than N95, N99, or N100.
Purchase respirators: KN95 Respirators (Gearbest) | KN95 respirators (Amazon) | KN95 respirators (Ebay)
---
Bulk Disposable Respirators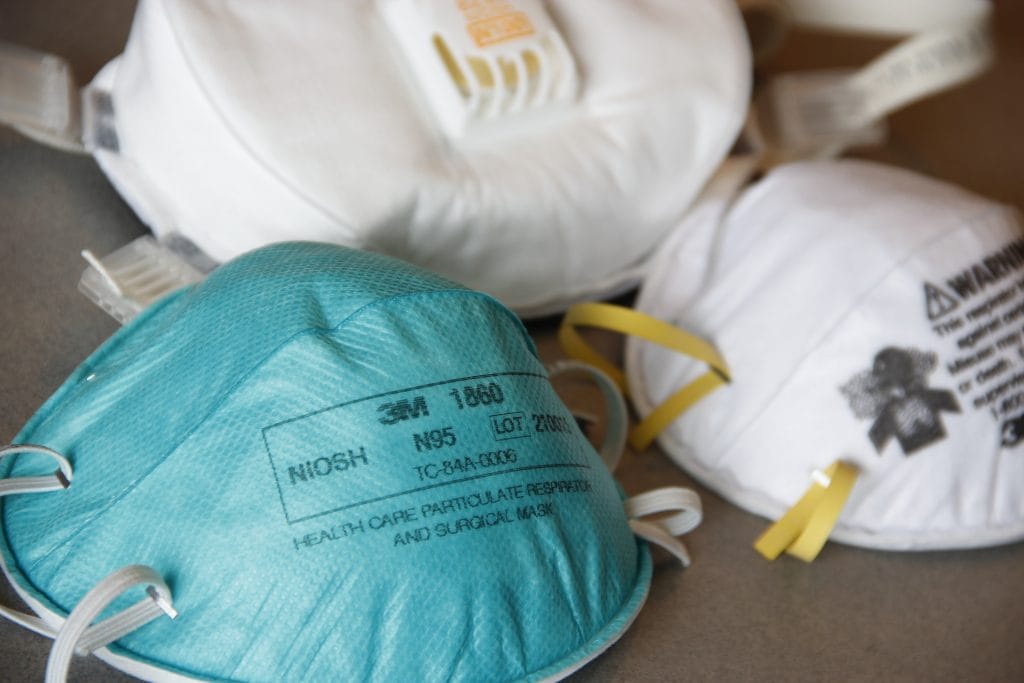 A reusable respirator is always the cheapest option, however, sometimes disposable respirators are a better choice. If, for some reason, you find yourself in need of disposable respirators, consider buying in bulk.
Most websites such as Amazon and Ebay will carry large boxes of respirators. These are usually a bit cheaper than purchasing respirators individually, and as such, they are a good way to get cheaper respirators.
However, it's important to check the respirator in question before making a bulk purchase. Not every respirator will fit well, and it's vital to have a respirator that fits properly.
For this reason, it's advisable to purchase a single respirator for testing purposes before purchasing in bulk!
---
Where to Purchase Cheap Respirators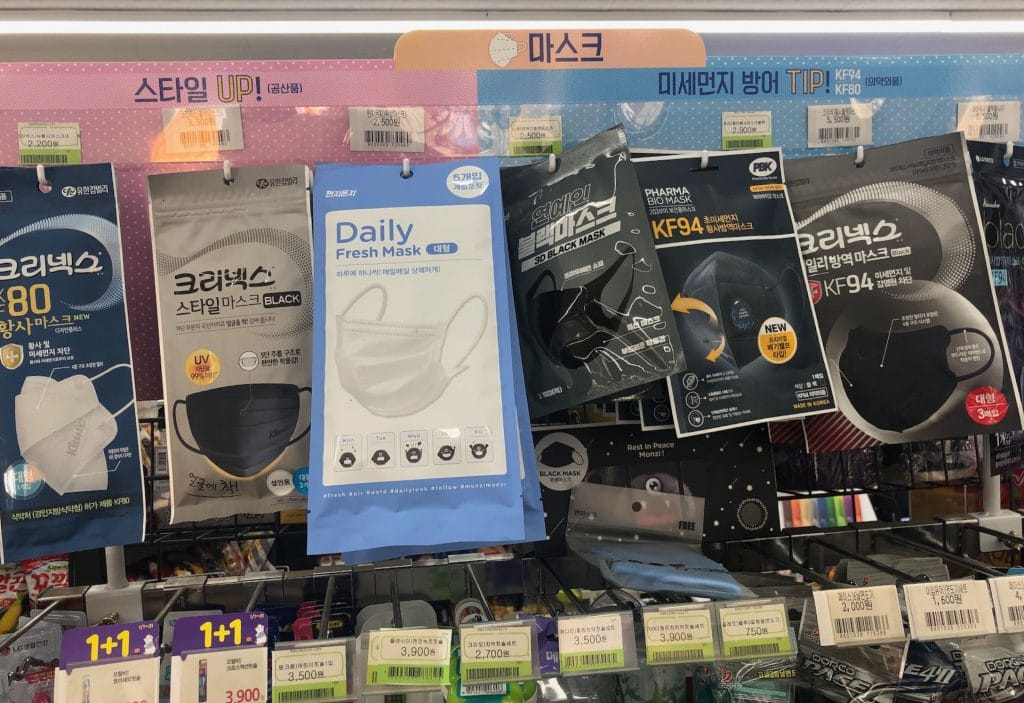 Respirators and masks on sale in South Korea.
There is no specific place or platform that is best for purchasing cheap respirators and dust masks. However, from experience, there are some platforms that are better than others.
Since the cheapest respirators are usually those which hold international ratings other than NIOSH (N ratings), the best prices usually come from the internet.
This is also the case for bulk purchasing, which usually can't be done in physical store locations.
It is for this reason that (perhaps obviously), I recommend looking online for cheap respirators. Most international websites will offer different mask ratings, and those websites tend to be the best.
Some places you can look are Amazon, Ebay, and Gmarket (for Asia). Although there are many other sites that also offer masks (especially Chinese KN rated masks), I would generally advise staying away from these sites as it's hard to prove the authenticity of the masks. 
learn more about respirator filtration mechanisms & MPPS
---
Cheap Respirators You Can Buy Now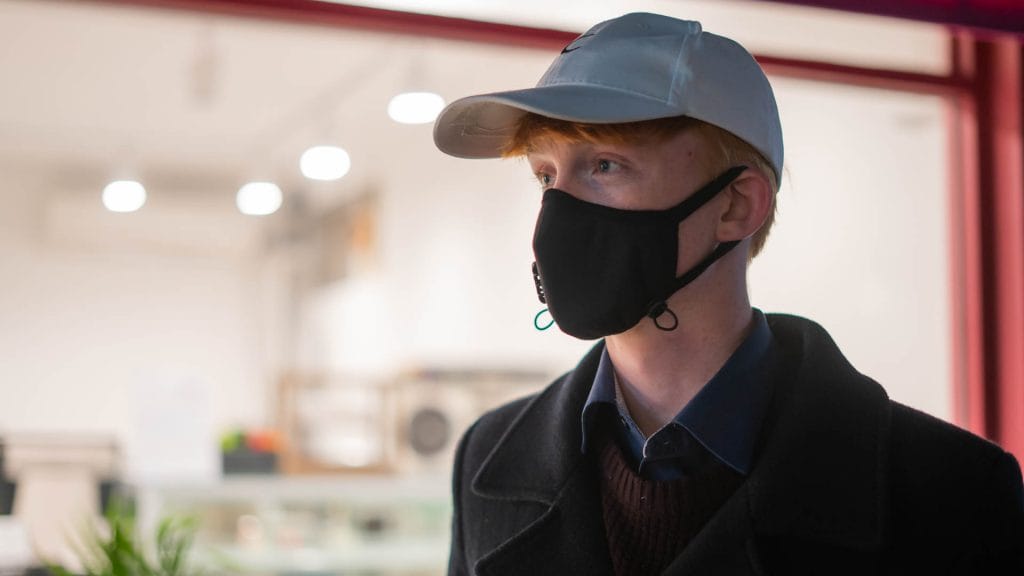 The Cambridge Mask is my respirator of choice. I compared it to Vogmask and Airinum in this article.
It's hard to give overall advice as the price and availability of respirators changes greatly. Especially in times like now!
However, there are a few masks that I can recommend for anyone looking for cheaper products. While the prices can fluctuate, these are some of the better deals at the time of writing.
As I mentioned earlier in this article, the cheapest masks are generally those with ratings other than N ratings. As such, most of these masks will not be N rated.
Disposable KN95 Masks: KN95 respirators (Amazon) | KN95 respirators (Ebay) | KN95 respirators (Gearbest)
Disposable KF94 Masks: KF94 respirators (Amazon) | KF94 respirators (Ebay) | KF94 respirators (Gearbest)
Popular Reusable Respirators: Respro | Cambridge Mask | Vogmask – Although these require more initial investment, they are cheaper in the long run.
---
Conclusion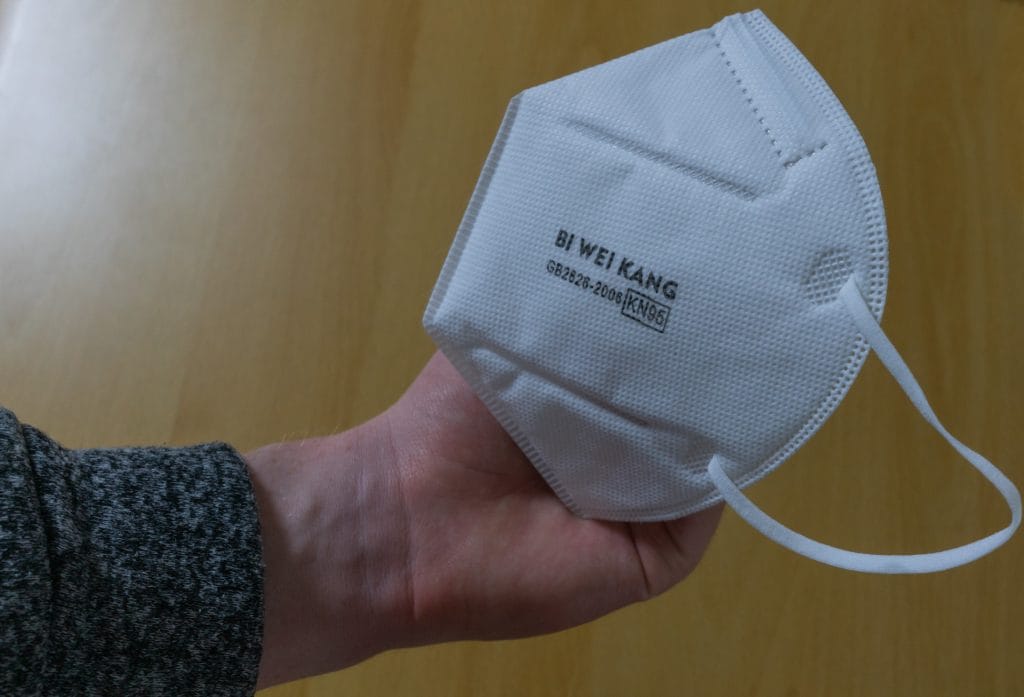 Finding cheap respirators can be difficult as they are often considered a niche good, which drives their prices upwards.
However, that doesn't mean that finding cheap masks is impossible. Considering the dangerous effects of air pollution, having a fine dust mask is now essential in many countries around the world.
The most important factor to finding cheap masks is to look further than just U.S rated NIOSH masks. Although these masks are often considered the best, it doesn't mean that they are the only option.
---
Cheap Respirator FAQ
How Can I Find Cheap Respirators?
There are two main options for finding cheap respirators. One is to use rated respirators that are not NIOSH certified. For example, for general-use purposes, a KF94, FFP2 or KN95 mask will perform similarly to an N95 mask. However, they are often far cheaper. You could also consider a reusable mask which will be cheaper in the long run.
Is a Reusable Respirator Cheaper?
Yes. The vast majority of reusable respirators and masks will come out cheaper in the long run. However, they often require a larger initial investment.
What Should I be Careful of When Buying Cheap Respirators?
When buying cheap respirators there are a few things to be careful of. Firstly, you want to make sure that they do hold official certifications. Secondly, make sure they are not expired or second-hand. You only want to purchase new, packaged respirators.
Can I Use Surgical Masks?
No. Surgical masks are designed to protect others from the wearer's bodily fluids. However, they do not protect against fine dust. For fine particles, a respirator is needed.