Basecamp is a mask brand that I've been aware of since the first week or two of running Breathesafeair. However, despite coming across its masks on many occasions, I never reviewed the products. This was for no particular reason other than I never found the time.
Fast forward to about a month ago, and Basecamp reached out to me to ask if I would like to try some of the company's masks. Considering how long they'd been on my radar, this was an offer that I jumped on.
Although Basecamp offered me the masks for review, all thoughts expressed in this post are my own. I've made it clear that my transparency and honesty stand above all else and that I will share my true thoughts in this article – whatever they may be.
With that being said, this is a review that I've been looking forward to. When searching for pollution masks, Basecamp almost always comes up. On Amazon, the Basecamp M Plus mask has over 13,000 ratings! These add up to 4.2 stars. Considering the vast number of reviews, this is impressive.
On top of this, Basecamp has over 5000 reviews on two of its other models. It's clear that many people have purchased and enjoyed using these masks. Add to this that all of Basecamp's masks have a 4.2 or better rating, and it becomes apparent that these devices are incredibly popular.
Without further ado, it's time to see why so many people purchase these masks. Do they deserve the ratings they have? I aim to answer that question in this Basecamp M Plus Dust Mask review.
---
This post contains affiliate links. For more information, please refer to my affiliate disclaimer. I was sent a product for review, but the article is not sponsored. All opinions expressed in this post are my honest thoughts. I only recommend products that I genuinely believe in.
Information on this blog is for informational purposes only. Readers are encouraged to confirm the information herein with other sources. Furthermore, this information is not intended to replace medical advice from professionals. This website assumes no responsibility for the accuracy of the information, and information is subject to change without notice. Devices mentioned on this website are not medical devices and do not guarantee protection.
---
Filtration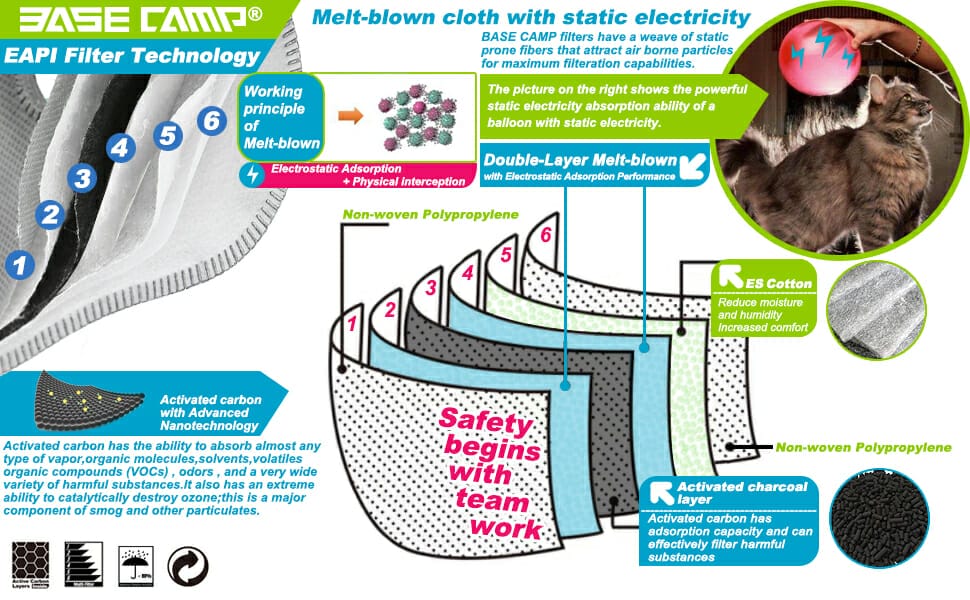 Before discussing filtration, it's important to mention a few disclaimers. In this section, I will be referring to the lab tests provided by third-party laboratories (unless otherwise noted). These tests are carried out on the filter media, not the mask itself.
These are the theoretical filtration efficacies. To receive the maximum protection from your Basecamp mask, it's essential to ensure that the filter is seated correctly as per the manual and that the mask is fitted correctly. Any leaks will bypass the filter and allow unfiltered air into the mask.
The Base Camp M Plus Dust Mask currently lacks filtration testing for PFE (particle filtration efficiency) and VFE (viral filtration efficiency) but has undergone BFE (bacterial filtration efficiency) testing. Since VFE and BFE are based on the same test methodology, similar results would likely be witnessed in that testing if it was carried out.
Although these three tests are the 'trifecta' of mask filtration testing, not all standards are identical. That is to say, a PFE test is a type of test, but the methodology of the test depends on the standard being used. As such, it can become difficult to draw direct comparisons between PFE tests.
However, in the case of the Base Camp M Plus Dust Mask, no such testing is present. I would love to see PFE testing in the future as it is the most appropriate form of testing – it applies to all particle types at a far smaller level than BFE and VFE tests. Further, PFE testing is the best test to show the filtration of a mask against fine particles such as air pollution.
BFE testing was carried out on the filter media used in the Base Camp M Plus Dust Mask by Nelson Labs. Nelson Labs is a trusted third-party laboratory that often tests the filtration efficacy of different forms of masks and filter media. In the case of Base Camp, three filter samples were tested.
Testing was conducted against particles with a mean size of 3.2μm and a flow rate of 28.3L/min. This is the standard testing for BFE tests and complies with ASTM F2101-14 and EN 14683:2019 – the BFE testing standards used for surgical masks in the U.S and EU.
Across the three tested samples, the lowest BFE was 99.4%. Two samples filtered at this rate, with the third sample filtering at a slightly higher rate of 99.6%. While this is not as high as some masks, such as Cambridge Mask, it's a high filtration rate for BFE.
Since the filter media used by Basecamp relies heavily on electrostatic filtration, the PFE would likely be high as well. However, it's impossible to tell without test results, so I would love for Basecamp to add these in the future.
The third layer in the Basecamp mask's filter is an activated charcoal layer. Activated carbon effectively adsorbs a range of VOCs (volatile organic compounds) and provides an extra level of protection to the wearer. On top of this, activated carbon is also effective at reducing and removing many odours, giving the wearer a more pleasant experience.
Although this layer should not be relied on to filter VOCs and other chemicals as the filter has some areas around the edges through which gases can pass, it's a nice addition. The inclusion of an activated carbon layer is always appreciated as it doesn't have any significant downsides.
Overall, although the BFE results shown by Basecamp's M Plus Mask are good, more testing is needed before I can recommend the mask for air pollution protection. Common air pollutants such as PM1 and PM2.5 are smaller than the bacterial particles used in BFE testing. As such, I can't conclude how this device would perform when it comes to smaller particles.
Purchase Basecamp masks & learn more. Save 10% with 'breathesafe10'
---
Fit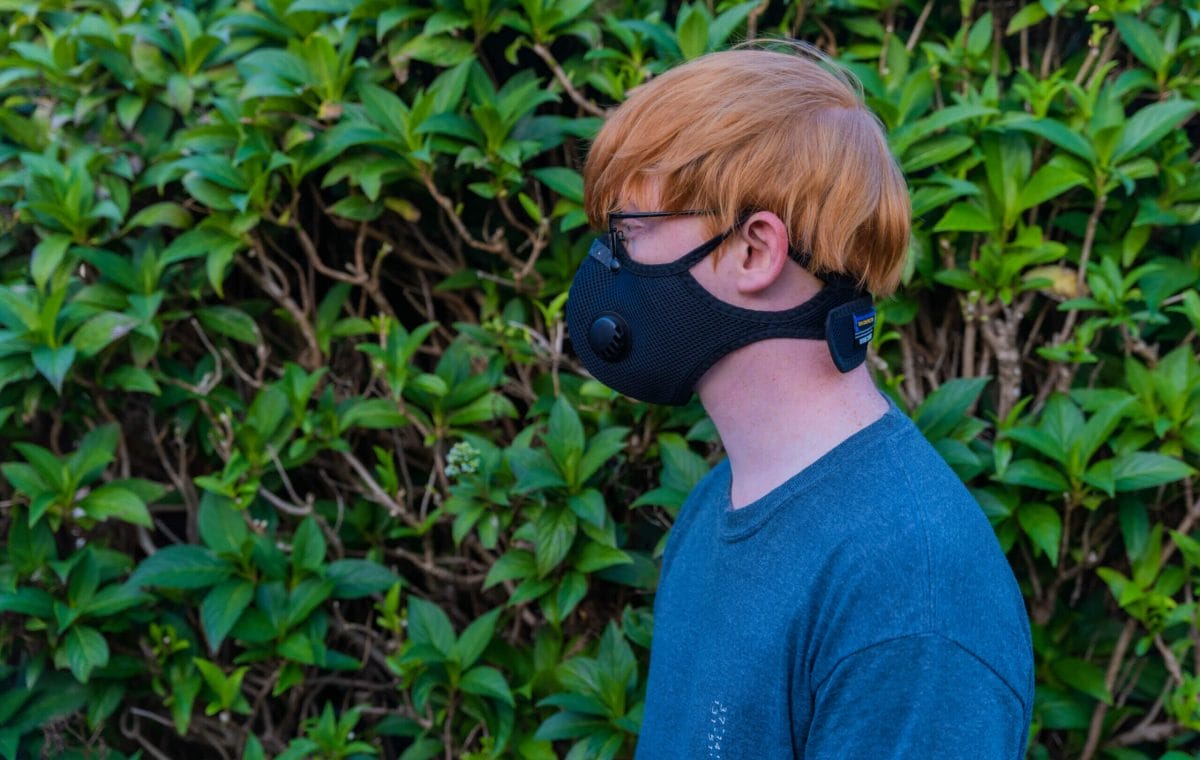 Before discussing fit in detail, I need to clarify that all thoughts shared here are based on my experiences. Masks fit everyone differently, and a mask that fits me may not fit you – and vice versa. Unfortunately, there's no way to determine if a mask will fit you without trying it on in person.
Therefore, I can't determine whether or not the Basecamp M Plus Dust Mask will fit you. However, what I can do is provide my thoughts from a few weeks of wearing the mask. From these thoughts and experiences, I hope you can judge if this mask is a good choice.
When I was looking through the Basecamp website I was worried about the fit. I've tried a few neckband masks over the past couple of years, and very few have fit well. My most recent experience with a neckband mask was with RZ Industries M2 Mesh Mask. While the mask offered a lot, I was not impressed with the fit.
This is because neckband-based designs tend to interfere with and prevent head movement. Where headband and earloop masks are attached to your head, neckband based masks are fitted to your neck – a body part that moves independently from your head.
This often breaks the seal with large head movements such as looking left, right, up or down. Further, neckband designs often restrict head movements as looking left or right tightens the fit.
For these reasons, I will be honest; I was not hopeful for the fit of the Basecamp M Plus Dust Mask. However, after wearing the masks for a few weeks, I was pleasantly surprised. This mask fit me significantly better than the M2 Mesh Mask and the discontinued Purar Mask.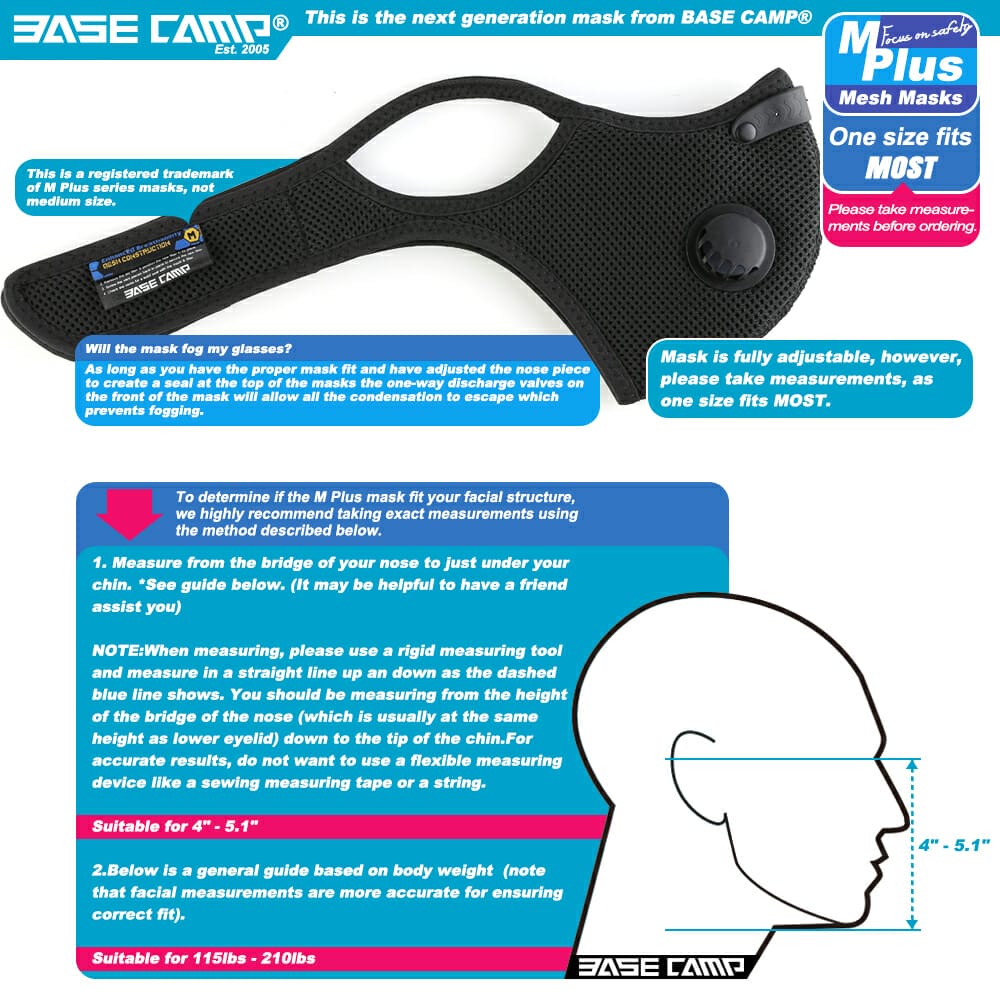 I donned the Basecamp M Plus Dust Mask every day for about three weeks, and I never had any severe leaks. The combination of the neckband, strong nose clip and earloops provide an excellent seal and keep the mask in place, even when active.
Typically, the mask points most prone to leakage are the peak (near the bridge of your nose) and the bottom (along your jawline). On the M Plus Dust Mask, I surprisingly never experienced leaks at the top of the mask. There is a very solid nose clip that provides a great seal despite not being very long.
The nose clip is a strip of metal covered with a plastic casing. It runs about an inch on either side of the wearer's nose, and it's sturdy enough that it doesn't quickly lose its shape. While I did need to adjust it every hour or so, this only took a few seconds and was no issue.
I did experience some leaks around the bottom of the mask when I initially donned it. I expected the Basecamp M Plus Dust Mask to sit quite high on my face, but leaks were present when placed in the location where I would typically place a mask. Therefore, I moved the mask down my face, which removed nearly all of the leakage around the bottom of the mask.
The bottom of the mask should sit a few centimetres under your chin, far enough back that a seal is created around your jawline – not where the mask ends. This was a bit unusual, but once I realised this, the mask barely leaked. Any leaks that did occur were at the bottom of the mask and quickly fixable with some minor adjustments.
Since neckband masks usually rely on two points for mounting – the bridge of your nose and the back of your neck, they can be prone to slowly falling down your face. The Basecamp M Plus Dust Mask prevents this issue by including two earloops on each neckband.
From my experience, these earloops don't take much of the mask's weight and are instead there to prevent the mask from falling. This allows a good fit to be maintained, even after hours of wear.
The neckband on the Basecamp mask has a long strip of velcro that allows for a lot of adjustment. There is about 20cm of adjustment that you can make along the back of the mask, and this allows each user to adjust the mask to the length they need.
Overall, I found the fit of the Basecamp M Plus Dust Mask to be solid. There was minimal leakage with the mask, and surprisingly, I never experienced leaks around the bridge of my nose. While some minor leaks were on the bottom of the mask at times, these were easily removable with some adjustments.
The only time I broke the seal's integrity was on major head movements – such as when I was biking. Major head movements such as looking backwards to check traffic could dislodge the mask enough to cause leaks.
However, I found the fit to be great outside of these major head movements. It was certainly better than my experiences with other neckband-based masks. The earloops are also a fantastic addition and keep the mask in place better than similarly-designed devices.
Purchase Basecamp masks & learn more. Save 10% with 'breathesafe10'
---
Comfort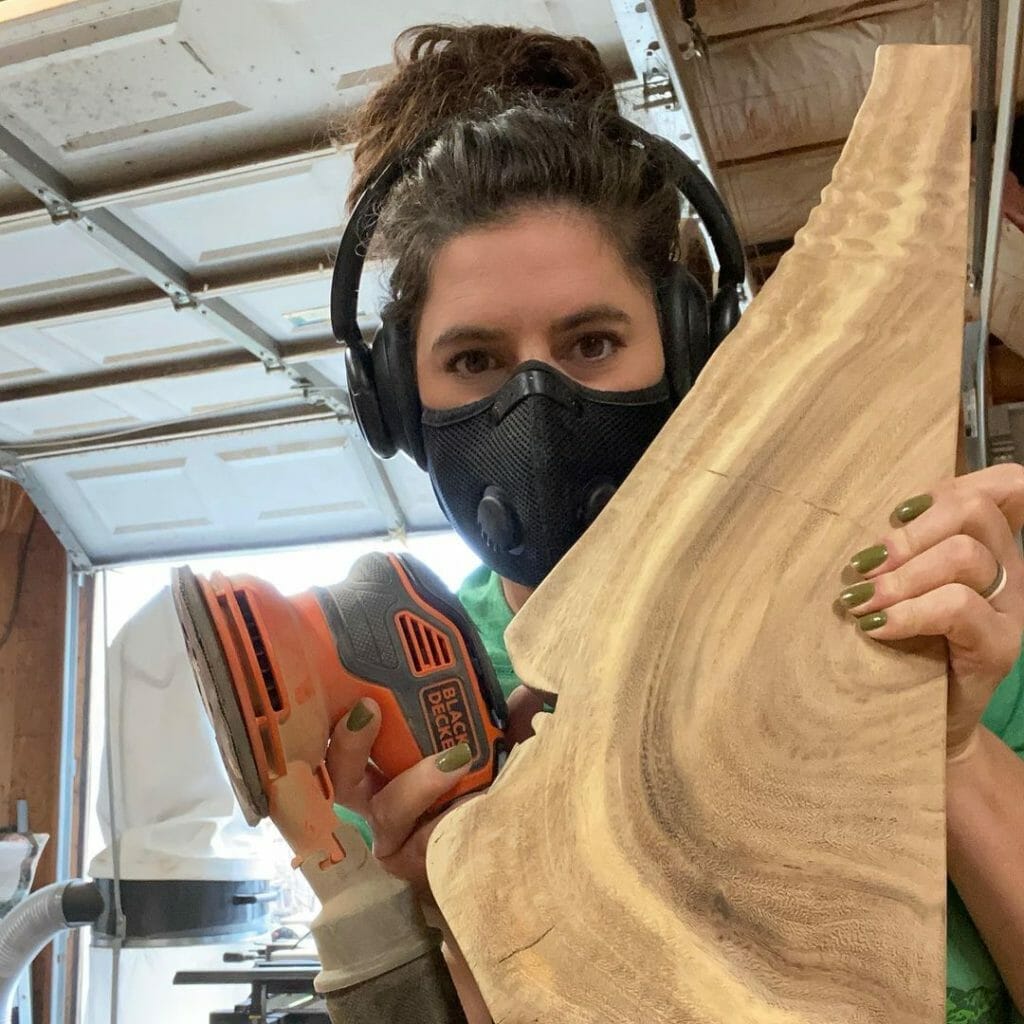 The comfort of the Basecamp mask is another strength. The choice to rely on a neckband instead of earloops means that the mask doesn't cause pain behind my ears, and it's easy to wear even for longer lengths of time.
Although there are earloops on the mask, these are barely noticeable as most of the weight was placed on my neck and nose. While putting the weight of the mask partly on the nose of the wearer doesn't sound ideal, I found it to be much more comfortable than earloops.
With that being said, the nose clip is not perfect, and I did find it hard to breathe through my nose. Since the clip needs to be tightened to seal the mask, it can make breathing through your nose more difficult due to how the mask sits. It's not a deal-breaker, and it is something that I got used to, but I would like to see this improved in the future.
The neckstraps allow you to retain most head movement, but they will hinder larger head movements. I wore the mask for a few days in the city and on the farm, and the mask didn't hinder either of these situations. However, I could see the movement restrictions causing an issue for cyclists who regularly need to look behind them.
Other than somewhat restricting major head movements, I had no issues regarding the comfort of the neckbands. They are effortless to wear, ensuring that the Basecamp M Plus Dust Mask is easy and convenient to wear.
Breathability with the Basecamp mask is also great. There is little resistance for inhalation and exhalation – I never felt that the mask restricted my breathing, and I would happily wear this device even when exercising.
While inhalation resistance is already low, the two exhalation valves mean that exhalation is effortless. Compared to breathing without a mask, there is no noticeable increase in difficulty when it comes to exhalation. There is a minor increase in difficulty for inhalation but not enough to be impactful.
If I had to compare this mask to others regarding breathability, I would say that it's similar to the RZ Industries M2 Mesh. Both masks are highly breathable, and breathing in both these masks is an effortless experience.
Since the Basecamp M Plus Dust Mask has a mesh outer layer, airflow in the mask is good. While there will be a microclimate in the mask (inherent to all respiratory protection devices), the microclimate was never uncomfortable. The combination of the mesh outer layer and the exhalation valves ensures that hot air doesn't dwell for long.
Purchase Basecamp masks & learn more. Save 10% with 'breathesafe10'
---
Cost and Lifespan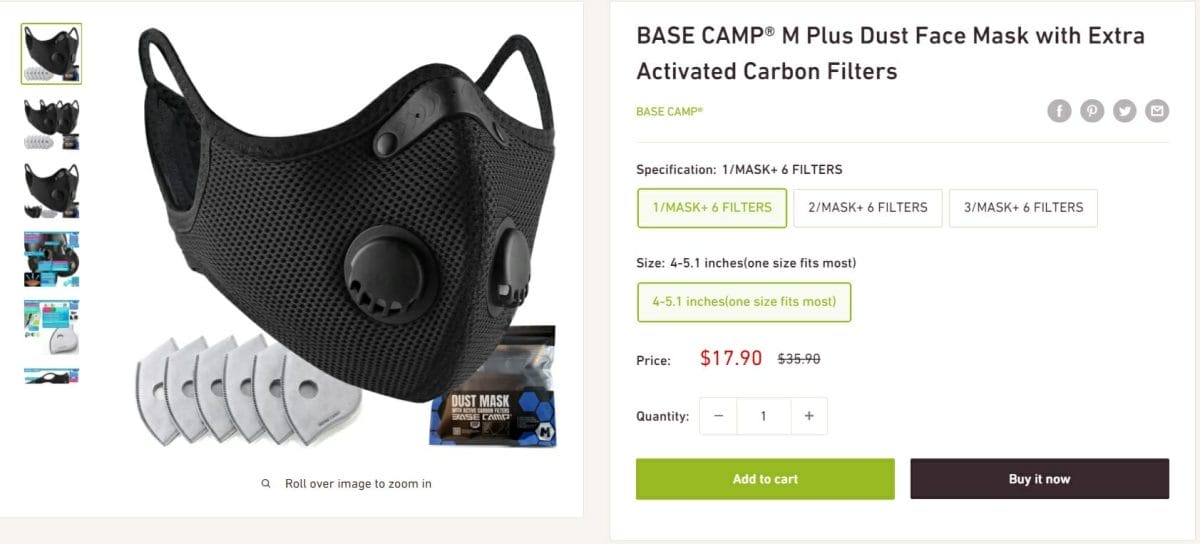 The Basecamp M Plus Dust Mask is an affordable reusable mask that competes with other more budget-friendly options, such as Cambridge Mask and Vogmask. However, despite the masks being relatively inexpensive compared to other options on the market, I haven't noticed any quality or manufacturing issues.
The basic mask pack costs $17.90. This includes not only the mask itself but six replacement filters. Therefore, even if you buy just the basic mask kit, you will have enough replacement filters to get some good use out of the mask. Although this is technically the 'discounted' price, I've been told that it's the standard price. However, the price may change from time to time, so please check the website to confirm prices.
This makes the Basecamp M Plus Dust Mask a very appealing option. The mask is similarly priced or cheaper when on sale than masks such as Totobobo, R-Pur's FiiT Mask, RZ Industries M2 Mesh, and more. Some masks are cheaper, such as Honeywell's Dual Layer Face Cover and StyleSeal, but both of these are very different masks that I didn't find to fit as well as the Basecamp mask.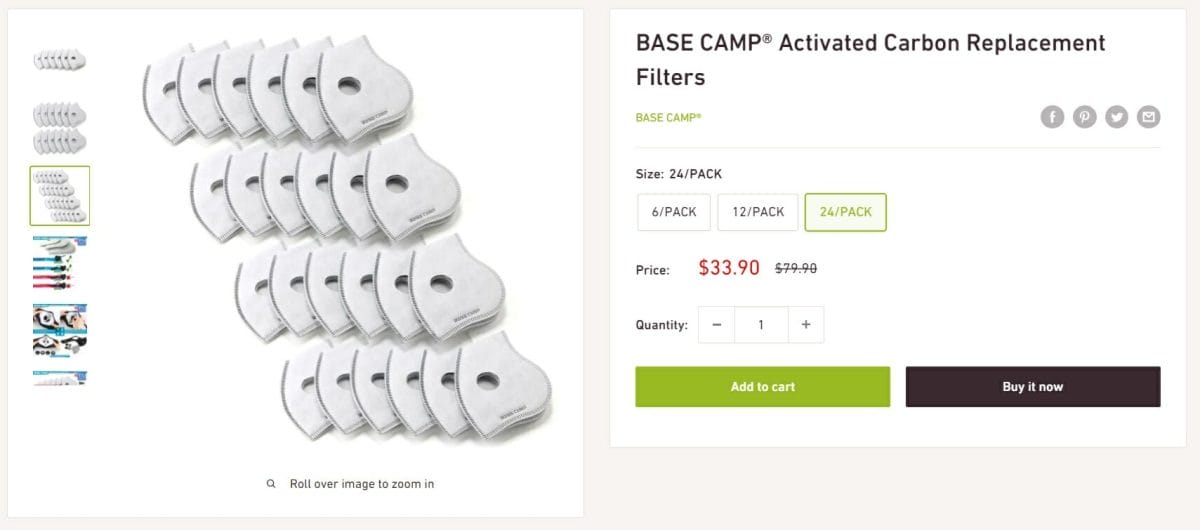 Once you run out of the initial six filters, additional filters cost $11.99 for six, $22.90 for twelve, and $33.90 for 24. This means that filters run at $1.70 – $2 per filter, a lower price than replacement filters for most of the most popular reusable masks. Again, these are the 'discounted' prices, which are semi-permanent.
However, this information is useless without knowing how long the filters last. So let's take a look at their official lifespans as stated by Basecamp:
20-30+ hours of continuous use in heavy dust exposure to things such as grain bins, off-roading, construction/demolition etc.
30-40+ hours of continuous use in light dust exposure to things such as grain bins, off-roading, construction/demolition etc.
50-60+ hours of continuous use when protecting against allergens, pollutants, odours etc.
With these recommendations, even in the heavy dust exposure, the filters should last around four days with eight hours of usage per day. If you're wearing the mask for protection against air pollution, the lifespan is extended, and you can use the mask for around a week (assuming eight hours of use per day).
Overall, the price of the Basecamp M Plus Dust Mask is reasonable, and I believe it's a fair price to ask for a decent mask. In a market where reusable mask prices appear to be gradually increasing, it's nice to see masks that enter the market at affordable prices.
Over the long run, the Basecamp mask will come out significantly cheaper than relying on disposable masks. Even the best disposable masks shouldn't be used for more than forty hours, and many shouldn't be used for more than eight hours. However, all of these options come out more expensive than the Basecamp M Plus Dust Mask in the long run.
Purchase Basecamp masks & learn more. Save 10% with 'breathesafe10'
---
Conclusion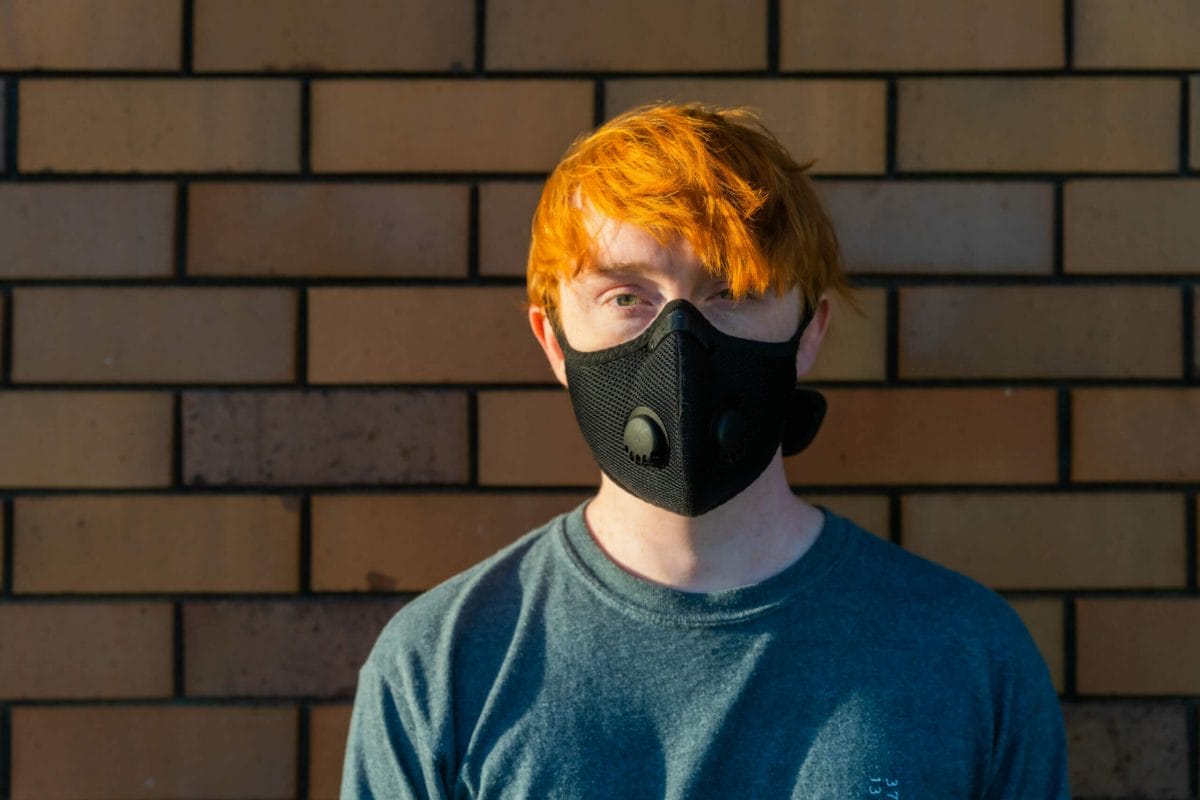 Despite the horrendous lighting, I like this image for some reason!
Basecamp's M Plus Dust Mask greatly improves traditional neckband masks. The addition of earloops on either strap allows for a superior fit to similar devices that I've tested, making this my best experience with a neckband mask.
Furthermore, the price of the mask and replacement filters is very reasonable – something that is very nice to see amidst the rising prices of respiratory protection products. I would still purchase this mask at a higher price, but the lower price makes it a very appealing offer.
With that being said, the mask isn't perfect, and I hope that Basecamp continues to improve it in the future. Most importantly, I would like to see more testing carried out on the mask, especially PFE testing. While I understand that these tests are time-consuming and costly, the extra trust that these tests afford is invaluable.
Until PFE testing is provided, I find it hard to recommend the mask for air pollution. In environments with larger particles – such as in workshop use – the Basecamp M Plus is likely capable. Further, the mask likely provides high filtration against smaller particles also, but it's impossible to be certain until further testing is done.
Overall, however, the Basecamp M Plus Dust Mask is solid, and I understand why it has the plentiful reviews that it has online. The breathability is great, the mask is comfortable, and I found the fit excellent. If more testing can be added, Basecamp will provide a very competitive option to the other masks on the market.
If you've tried the Basecamp M Plus Dust Mask or if you have further questions, please feel free to share your thoughts below. I would love to hear how others have found this mask.
Purchase Basecamp masks & learn more. Save 10% with 'breathesafe10'
---
Basecamp Mask FAQ
Are Basecamp Masks Certified?
Currently, Basecamp masks do not hold an official certification.
Are Basecamp Masks Lab Tested?
Yes. Basecamp's filters have been tested by Nelson Labs for BFE (bacterial filtration efficiency).
What Alternatives Are There to Basecamp Masks?
The closest alternative is the RZ Industries' M2 Mesh Mask. However, I found the Basecamp mask to provide a better fit – albeit with less lab testing.
Where Can I Buy Basecamp Masks?
How Long Do Basecamp Mask Filters Last?
As per Basecamp's official instructions, filters last 20-60 hours depending on local air quality conditions.